Janet Talbot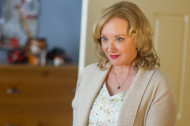 Actress J. Smith-Cameron teamed up with RECTIFY writer Kate Powers to create a GoodReads account for Janet Talbot.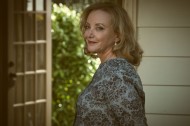 J. Smith-Cameron–who plays Daniel's mother, Janet Talbot, on RECTIFY–knows a thing about being a mom. And not just onscreen. Here she shares her insights about Janet's outfits, her mothering style and her own signature dish (hint: It's not pecan pie).
Q: Janet always seems on the verge of breaking down or bursting into tears. How do you maintain that kind of emotional tension?
A: That's one of the challenges of the part. She does put a lot of energy into keeping it in, keeping that wall up, yet maintaining some kind of grace. She's got a lump in her throat at all times; it's her coping mechanism. This show is an actor's dream–the man who created it, Ray McKinnon, is an actor as well–and that's definitely written into the part.
Q: She has these very put-together outfits, and she often seems to be clutching her purse. Do those physical details help define the character for you?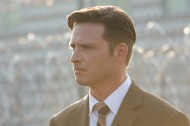 After nearly 20 years on Death Row, Daniel Holden is thrust back into the world as a free man. RECTIFY Season 1 chronicles his first six days of freedom. Which episode is your favorite? Vote below.