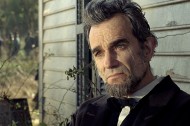 AMC's TURN has re-sparked an interest in the American Revolutionary War. Who knew George Washington had a team of spies?
But if you're a history buff who needs more than a single TV show or historic period to stay happy, you'd do well to consult this list of great historical movies.
1. Saving Private Ryan (1998)
Yes, the storyline revolves around the rescue of the last surviving son of a grieving mother. Even so, Steven Spielberg's real accomplishment is in the first half-hour of the film: perhaps the most powerful and accurate reenactment of the D-Day invasion and subsequent battle ever. It's a crucial chapter in America's twentieth-century identity, and Spielberg (who won a Best Director Oscar) does little to glorify the tragedies.