fearless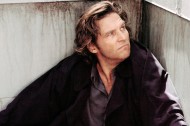 If "Fearless," "127 Hours," and "Open Water" tell us anything, it's that staying home isn't always a bad idea.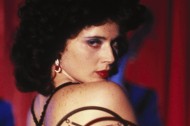 Isabella Rossellini came to fame as David Lynch's muse in cult favorites like Blue Velvet and Wild at Heart. More recently, she's become an auteur of the internet with her SundanceTV web series GREEN PORNO, SEDUCE ME and MAMMAS. But putting aside her online shorts on insect sex and animal lust, what's your favorite movie in her career?
Eye-candy sidekicks? Please. Whether they're cops, CIA agents or amateur sleuths, these plucky ladies are absolutely killing it at work — which just so happens to be investigating homicides. Tune in to any of the following shows and you will find women who bend rules, break balls and take names. Smart, brave, tough and uncompromising, these heroines are amazing at what they do, and shatter stereotypes along the way.