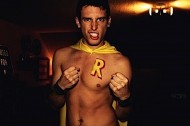 In honor of Halloween, here's a round up of some fun love & sex stuff from the (spider) web:
What his Halloween costume says about him.
How to spot an emotional vampire.
10 Halloween costumes that should never be sexy.
Favorite spooky movie couples.
20 (more) WTF sexy Halloween costumes….