Christina Hendricks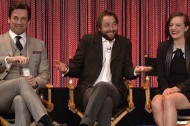 TV Guide's Mike Schneider introduces the outstanding cast of Mad Men on this week's BEHIND THE STORY.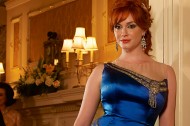 Christina Hendricks' portrayal of Joan Harris on Mad Men turns heads for sure. But the talented redhead — who just earned her fourth Emmy nomination — is so much more than an hourglass figure and a pen necklace. To wit, her top five movies.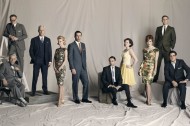 The 50 glorious minutes that are the first episode of Mad Men season 4 more than justify all the show's pre-premiere hype. Spoiler Alert: If you didn't cancel all your plans between 10-11 pm last night and sit glued to AMC, then you'll want to click away until you come to your senses and watch Betty and Don and the rest of the gang in all their season 4 glory.