bridget jones's diary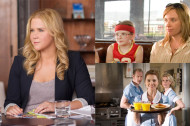 Who wouldn't want to grab a coffee with the ladies in "Bridesmaids," "Trainwreck" and "Carol"?
What is it about bad boys that makes them so appealing? It's that irresistibly alluring combination of devil-may-care attitude, meditative demeanor–and, of course, their smoldering good looks. From Hans Solo in "Star Wars" to Troy Dyer in "Reality Bites," here are 10 cinematic bad boys we can't help but love.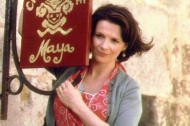 Want an excuse to laugh, cry, swoon and eat chocolate? Then go ahead and indulge with these guilty pleasure movies. The women on our list will make you feel things–all of them good.