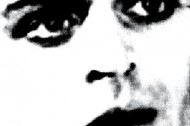 Baryshnikov | Photo Credit: Kah Poon
We know you're probably wiped out after the double wammy of Proper Villains and Valissa Yoe last week, but we here at Sundance Channel urge you to party onward, always with Garo in your fiery dancing hearts.
The sixth installment for all you ladies, gents and gender benders is here — The Baryshnikov Mix. Coming to you once a week as tribute to couture fashion designer Garo Sparo, all thanks to our lovely friends over at Garo's workshop.
Watch as Garo, part-time psychiatrist and full-time dream weaver, helps his clients battle their inhibitions and unleash their true selves in our all new original series UNLEASHED BY GARO, Fridays at 9p!