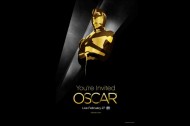 On February 27, the annual Academy Awards telecast will attempt to make millions of people interested in movies they didn't care enough to see in the first place.
They'll do so with glitz, celebrity drop-ins, gushy tributes, high fashion, and the wonderful sight of four people being devastated in each category.
As an inveterate Oscar watcher despite it all, I have some handy ideas for pepping up the show and grabbing way higher ratings than they ever imagined.
Here goes, for free:
*Serve booze. The Golden Globes are always more fun than the Oscars because the guests are flat-out drunk and not that self-conscious about the evening's high-pressure antics. The Oscars should serve tray upon tray of ratings-making cocktails. It's a recipe for absolute hilarity!