G.I. Jane: Women and War (in 5 Great Movies)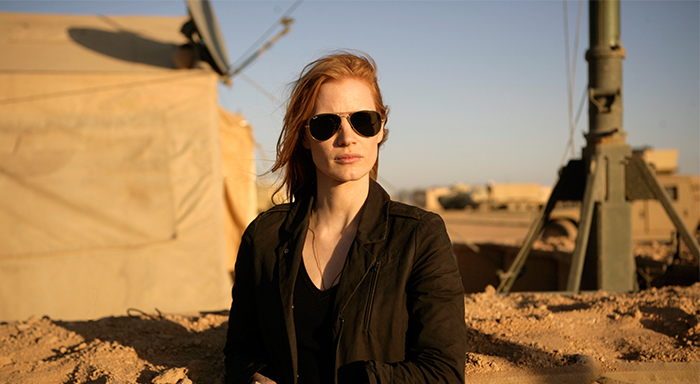 Women rarely play a major role in movies set during wartime, but as these five movies with female leads demonstrate, sometimes nobody better understands resolving conflict and battling demons than a woman.
1. A Very Long Engagement
World War I serves as the backdrop for this Oscar-nominated romance about a woman named Mathilde (Audrey Tautou) desperately searching for answers when her fiancé Manech (Gaspard Ulliel) attempts to escape military service and is subsequently sent to the trench lines. Fueled by a determination to expose the corrupt French government, Mathilde won't give up until she finds her love.
2. Courage Under Fire
In this movie set during the Gulf War, Colonel Serling (Denzel Washington) must investigate whether Captain Walden (Meg Ryan) should be the first woman to receive a posthumous Medal of Honor after losing her life during a dicey rescue mission. Though her storyline appears only through flashbacks, Ryan commands the screen as fiercely as her character confronts an unforeseen enemy attack.
3. Sophie's Choice
Sent to the concentration camp at Auschwitz during World War II, Sophie (Meryl Streep) is forced to choose which of her children will live and which will be sent to certain death. Once the war ends, she emigrates to Brooklyn and attempts to move on with her life. Streep won an Oscar for her gut-wrenching performance as a woman trying in vain to endure despite her devastating decision.
4. Testament of Youth
Inspired by her brother (Taron Egerton) and fiancé (Kit Harington), who are sent to serve on the front lines during World War I, British college student Vera (Alicia Vikander) abandons her studies to join the cause as a volunteer nurse. The movie offers a rare look at the UK's Voluntary Aid Detachment, which provided crucial support services for British forces during the first two World Wars.
5. Zero Dark Thirty
Jessica Chastain owns the screen as Maya, a CIA analyst bent on finding Osama bin Laden in this dramatization of the war in Afghanistan. While the movie is fiction, many of the events it depicts (including a 2008 hotel bombing in Islamabad and a 2009 suicide attack against the CIA's Camp Chapman) really happened; likewise, Zero Dark Thirty screenwriter Mark Boal has said that he based Chastain's character on a real-life female agent recruited out of college to track down the 9/11 mastermind.
The special three-night miniseries event REBELLION premieres Sun., Apr. 24 at 8/7c.