Thrills on the Page, Thrills on the Screen: 6 Adaptations That Really Work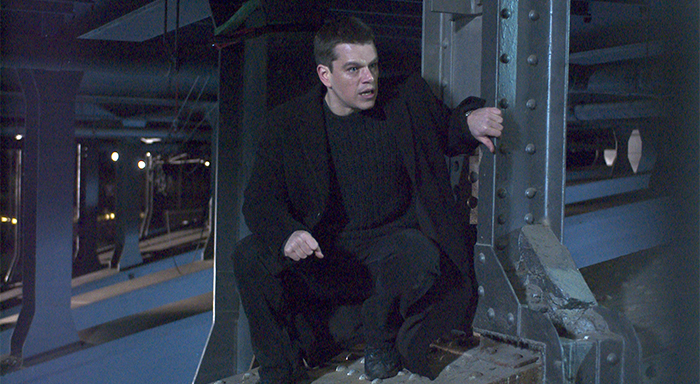 They say the book is always better, but as these six thrillers prove, that's a big fat lie!
1. Cold in July
Based on Joe R. Lansdale's novel, the movie version of Cold in July tells of a man (Michael C. Hall) who accidentally kills a burglar (Wyatt Russell), then becomes the target of the slain man's father (Sam Shepard). Like the critics, the author himself has praised Jim Mickle's adaptation of his pulpy thriller. (No wonder Mickle went on to adapt Lansdale's HAP AND LEONARD novel "Savage Season" into SundanceTV's new hit series.)
2. Fight Club
Perfectionist director David Fincher has never taken a writing credit on his movies, but he's certainly a reader, adapting several zeitgeist-y novels starting with Chuck Palahniuk's brilliant debut about a nameless protagonist (Ed Norton) and his pugilistic alter ego Tyler Durden (Brad Pitt). The first rule of Fight Club? Make a movie that's just as nervy as the book!
3. Gone Girl
Like we JUST said, Fincher can't resist adapting a sexy-cool story. This time, he brings Gillian Flynn's domestic noir to the big screen. A Midwestern husband (Ben Affleck) becomes the prime suspect when his wife (Rosamund Pike) suddenly disappears on their fifth wedding anniversary. Adapting her own book, Flynn offers a very different but equally effective version of her creepy original.
4. Jackie Brown
Elmore Leonard's cool crime novel Rum Punch gets the once-over from Quentin Tarantino, who adapts the story of a money-smuggling stewardess (Pam Grier) trying to double-cross both the authorities and her boss (Samuel L. Jackson) into Jackie Brown. Tarantino relocated the action from Miami to L.A., but didn't dare mess with Leonard's signature grit.
5. The Bourne Supremacy
Considered one of the best thrillers ever, Paul Greengrass' The Bourne Supremacy reinvigorated the action pic with fast-paced editing and shaky-cam style. While the spy novel of the same name has likewise been called a standout of author Robert Ludlum's Bourne trilogy, the movie actually doesn't stick to the book's plot. Sometimes that's the key.
For more literary love, check out SundanceTV's HAP AND LEONARD based on Joe R. Lansdale's Savage Season.