The Kids Are Alright: 6 Coming-of-Age Movies Set in the '60s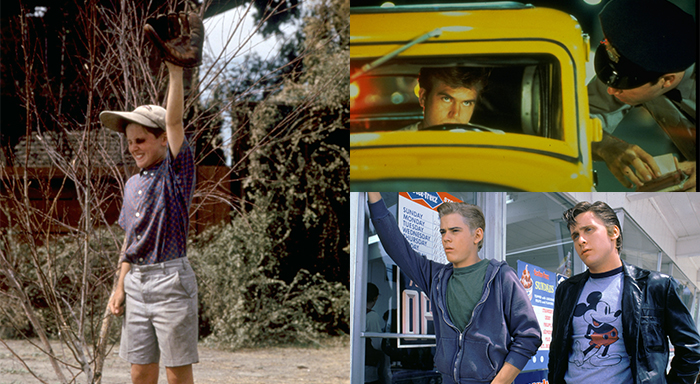 The '60s were a tumultuous time, which makes them the perfect backdrop for stories about the rocky transition from being a kid to being an adult. Here are six coming-of-age movies set in that decade of swinging styles and seismic changes.
1. American Graffiti
Based on writer-director George Lucas' adolescence, this ensemble pic stars a bevy of pre-fame Hollywood heavyweights (including Harrison Ford, Richard Dreyfuss and Ron Howard) cruising around small-town California over the course of a single evening in 1962. While biding their time with drag races and rock-n-roll, they also grapple with their uncertain futures.
2. An Education
Carey Mulligan shines as whip-smart schoolgirl Jenny who ditches her dreams of attending Oxford after falling for a charming American (Peter Sarsgaard) roughly twice her age. Forsaking academics for a life of artistic and romantic pursuits might seem foolish, but Jenny ultimately matures in impressive and surprising ways.
3. Cooley High
Set at a real-life Chicago high school, Cooley High contrasts the lives of two best friends: Intellectual Preach (Glynn Turman), who's bored by his classes, and basketball star Cochise (Lawrence Hilton-Jacobs), who's banking on an athletic scholarship as a ticket out of the inner city. Against a Motown-heavy soundtrack, the two teens spend a raucous early-'60s weekend engaging in sex, petty crime and — hey! — even a little bit of studying.
4. Mermaids
Kooky mom Rachel (Cher) moves from Oklahoma to New England with her 9-year-old Kate (Christina Ricci in her debut role) and teen daughter Charlotte (Winona Ryder). While Rachel takes up with a local shopowner (Bob Hoskins), Charlotte becomes obsessed with hunky twentysomething Joe (Michael Schoeffling), making out with him on the night of JFK's assassination. When Charlotte catches her mom kissing Joe, it sets off a series of events with near-disastrous consequences.
5. The Outsiders
In 1965 Tulsa, a tight-knit gang of teenage toughs called the Greasers — including Ponyboy (C. Thomas Howell), Johnny (Ralph Macchio) and Dallas (Matt Dillon) — proves that coming of age is sometimes more bitter than sweet when they accidentally kill a rival rich kid. Living on the lam, Johnny finds a greater purpose in life, while Dallas (Matt Dillon) can't escape his demons.
6. The Sandlot
Baseball serves as metaphor in this movie about a group of boys who work as a team to rescue a Babe Ruth-autographed ball from the dog (known as "The Beast") who lives next to their titular playing field. Along the way, they practice their skills to best a longtime rival and enjoy a few wacky hijinks at the local pool and amusement park.
For more movies about the perils of adolescence, check out our list of eight teen angst flicks from the '80s.