A Tarantino Tribute: 6 Movies That Wouldn't Exist Without "Pulp Fiction"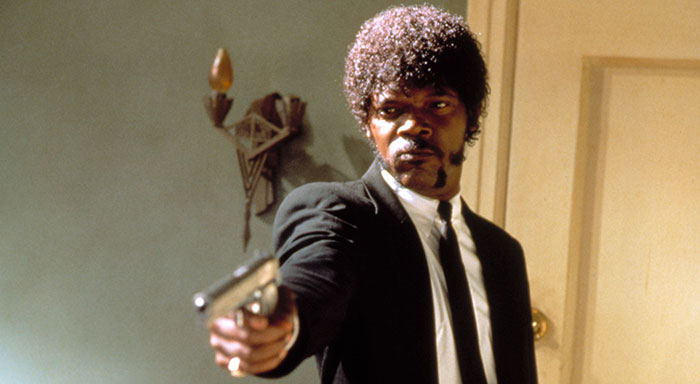 Quentin Tarantino has built up a hell of a cinematic legacy since Pulp Fiction in 1994. Here are six highly entertaining movies that simply wouldn't exist without that groundbreaking movie.
1. 2 Days in the Valley
One suicidal Hollywood producer (Paul Mazursky), two nutbag cops (Eric Stoltz, Jeff Daniels) and three hired killers (Danny Aiello, James Spader, Charlize Theron) populate this Pulp-style slice of the low life set in L.A.'s San Fernando Valley. Just as Pulp Fiction launched Uma Thurman's career into the stratosphere, Valley introduced Theron in her first credited movie role.
2. Blood, Guts, Bullets & Octane
In true Tarantino fashion, writer-director-producer-editor-actor Joe Carnahan wore a lot of hats for his debut about a pair of beleaguered used-car salesmen. The plot centers on a 1963 Pontiac LeMans with a secret something locked in the trunk. Shades of Marcellus Wallace's briefcase, perhaps?
3. Go
When a supermarket cashier (Sarah Polley) dabbles in drug dealing, it triggers three overlapping storylines that unfurl across L.A. and Las Vegas. The brief appearance of a telepathic cat is as inexplicable and weird as that guy in the pawn-shop dungeon.
4. In Bruges
Martin McDonagh's shaggy dog tale stars a pair of Irish hitmen (Colin Farrell and Brendan Gleeson) exiled to Belgium by their boss (Ralph Fiennes). Close your eyes, ignore the accents and it's like listening to the philosophical ramblings of Jules and Vincent all over again.
5. Snatch
Guy Ritchie's British caper is high on style. Like Pulp Fiction, Snatch makes a life of crime look glamorous, while the ensemble cast, including Brad Pitt, Benecio Del Toro and Jason Statham, is clearly having the time of their lives.
6. Things to Do in Denver When You're Dead
A bunch of colorful toughs led by Jimmy "The Saint" Tosnia (Andy Garcia) botch a job for a kingpin known only as "The Man With the Plan" (Christopher Walken). Critics recognized Pulp Fiction roots; the influence is strong — right down to Walken's supporting role.
For more Tarantino, check out our list ranking all nine movies he's directed.