Extraordinary Gentlemen: 5 Child Actors Who Became Hollywood Icons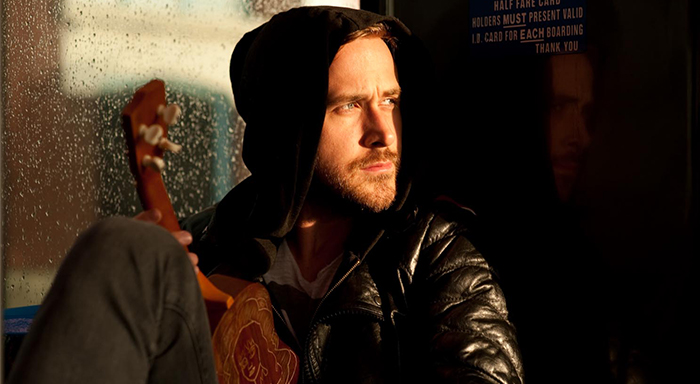 Don't believe that good things come to those who wait? Just take a look at our round-up of child actors who successfully transitioned into some of Hollywood's most desirable leading men.
1. Jeff Bridges
Debuting as a toddler in The Company She Keeps, Bridges' childhood resume includes TV series Sea Hunt and The Lloyd Bridges Show. But his true breakthrough came at age 22 with The Last Picture Show which cemented his swoon-worthy status (and made him one of the youngest performers nominated for an Oscar). Forty years later, Bridges became one of the oldest actors to win an Oscar for his star turn in Crazy Heart.
2. Justin Timberlake
Nothing screams "child actor" like starring on The All-New Mickey Mouse Club as a preteen. While JT spent his teen years as the youngest, cutest member of NSYNC, his adult career has successfully included both hit albums and acclaimed movies, including David Fincher's The Social Network and the Coen brothers' Inside Llewyn Davis.
3. Leonardo DiCaprio
Thrown off the set of Romper Room at age 5, DiCaprio took the rejection well. After landing a recurring role on Growing Pains, he nabbed an Oscar nomination at the tender age of 19 for What's Eating Gilbert Grape. Five more nominations and one Titanic-sized blockbuster later, DiCaprio finally won an Academy Award for The Revenant.
4. Neil Patrick Harris
Discovered at drama camp, Harris made his movie debut opposite Whoopi Goldberg in Clara's Heart before portraying the titular child prodigy on Doogie Howser, M.D. To shed his child-star image, he appeared as a drugged-out version of himself in Harold and Kumar Go to White Castle, a performance that helped him land the role of womanizer Barney Stinson on How I Met Your Mother. He's also won a Tony for Hedwig and the Angry Inch while serving as a trailblazer as one of Hollywood's few openly gay stars.
5. Ryan Gosling
Gosling took the slow and steady route to Hollywood's A list, parlaying his part on The All-New Mickey Mouse Club into supporting roles in movies like Remember the Titans and Murder by Numbers. Gosling-mania finally erupted with the 2004 release of The Notebook, which made women's hearts skip worldwide. These days, the Canadian-born talent likes to mix it up with indie flicks (Blue Valentine), major movies (The Big Short) and work behind the camera as a writer and director (Lost River).