Casualty Sex: 9 Times Cheating Led to Death in the Movies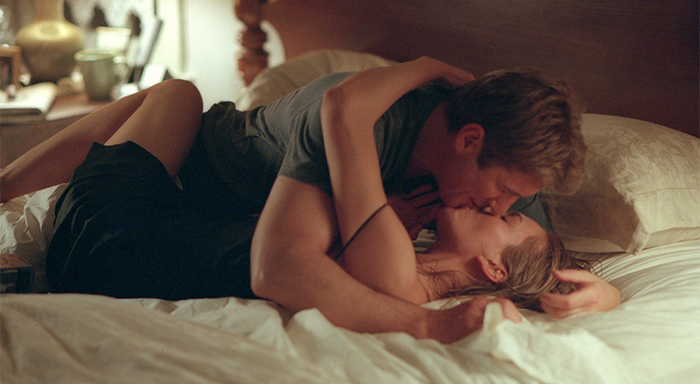 Think it would be thrilling to lose your head in a whirlwind affair? Not if you end up literally losing your head. Here are nine movies to remind you that, despite Hollywood's way of romanticizing infidelity, cheating can kill.
1. A Perfect Murder
In this loose remake of Alfred Hitchcock's Dial M for Murder, a wealthy Wall Street type (Michael Douglas) conspires to have his young wife (Gwyneth Paltrow) killed by the sexy con artist she's sleeping with (Viggo Mortensen). But who actually winds up dead? The twist-driven plot will have you guessing until the end.
2. Dangerous Liaisons
Vicomte de Valmont (John Malkovich) challenges himself to seduce the virtuous Madame de Tourvel (Michelle Pfeiffer), then succeeds all too well. Sadly, Valmont's co-conspirator (Glenn Close) doesn't allow that to last and reveals another of Valmont's seductions to Le Chevalier Raphael Danceny (Keanu Reeves) which results in Danceny killing Valmont in a sword fight.
3. Fatal Attraction
After married Dan (Michael Douglas, again) indulges in a weekend fling with single Alex (Glenn Close, again!), she grows increasingly out of control. She's finally silenced by a bullet to the chest courtesy of Dan's wife Beth (Anne Archer). Their cheating leads to two deaths, actually, if you count the family pet that Alex boils as part of her payback.
4. Match Point
Tennis instructor Chris (Jonathan Rhys Meyers) marries into a wealthy family while carrying on with his brother-in-law's girlfriend, Nola (Scarlett Johansson). When Nola tells him she's pregnant and wants to keep the baby, Chris kills her to avoid losing the material benefits his marriage affords. It's a lot like one of Allen's earlier movies, Crimes and Misdemeanors, except set in London and much more upper-crusty.
5. The Cook, The Thief, His Wife & Her Lover
When a crooked restaurateur named Albert (Michael Gambon) finds out his wife Georgina (Helen Mirren) has taken Michael (Alan Howard) as a lover, he sends his goons to torture Michael to death. Georgina responds by convincing the chef (Richard Bohringer) at Albert's eatery to prepare and serve Michael's remains to Albert as a savory revenge. Then she shoots Albert for good measure.
6. The Good Girl
Justine (Jennifer Aniston) is bored to death by her job at Retail Rodeo and her pot-smoking husband (John C. Reilly). Then she befriends loner co-worker Holden (Jake Gyllenhaal); before long, the two are carrying on a steamy affair in a series of seedy motels. When Holden begs her to run away with him, Justine makes a decision that carries fatal consequences.
7. The Postman Always Rings Twice
Cora (Lana Turner) and husband Nick (Cecil Kellaway) own a diner where a drifter named Frank (John Garfield) stops in for a meal. They offer him a job, and later, Cora and Frank start an affair and decide to kill Nick so they can be together without losing the diner. Do they live happily ever after? Not so much.
8. To Die For
Suzanne Stone (Nicole Kidman) may be a small-town newlywed, but her dreams of network news stardom are so big, they compel her to seduce a high-school lunkhead (Joaquin Phoenix) just so she can then sweet-talk him into killing her husband (Matt Dillon). Their homicidal conspiracy takes a turn for the macabre when Stone emerges as a tabloid sensation.
9. Unfaithful
Well-to-do Connie (Diane Lane) and Ed (Richard Gere) aren't unhappy in their marriage, but their union is stagnant enough that Connie can't resist when sexy stranger Paul (Olivier Martinez) seduces her. When Ed discovers their tryst, he bashes Paul's head in with a snow globe. That's cold.
For more movie taboos, check out these boundary-pushing flicks that are even kinkier than Fifty Shades of Grey.