Tinseltown Twofers: 10 Celebrity "Package Deals" Who Make Great Movies Together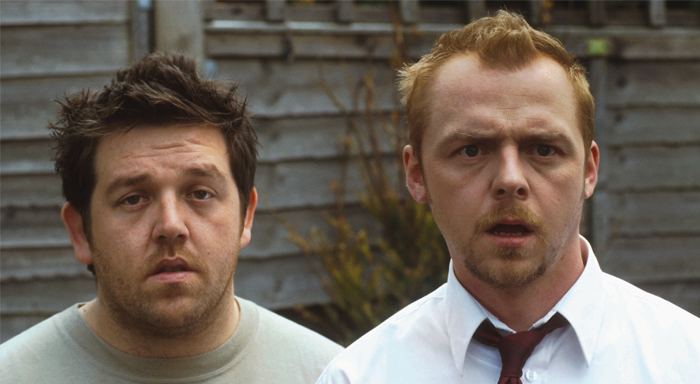 The ups and downs of Hollywood's romantic relationships are endlessly fascinating, but what we really love is when two creative colleagues form a long-lasting bond by working together on movie after movie, project after project. Here are nine celebrity duos whose collaborations always have us itching for more.
1. Ansel Elgort and Shailene Woodley
Teenage film buffs and bookworms swoon for Elgort and Woodley's scintillating portrayals of beloved characters from their favorite YA novels. Their onscreen coupledom first won over adolescent audiences in 2014 when Divergent and The Fault in Our Stars were released in quick succession; later this year, they'll cap off the Divergent trilogy with Allegiant.
2. Bradley Cooper and Jennifer Lawrence
This one's more like a threesome, as director David O. Russell seems to need both of these marquee stars in his movies the way the rest of us need oxygen. After playing a quirky couple in Russell's Silver Linings Playbook, Cooper and J-Law went on to co-star in his next two movies, American Hustle and Joy. They also played star-crossed lovers in the romantic flop Serena, which Russell didn't direct, proving that when it comes to these Hollywood BFFs, three is better than two.
3. Chris Evans and Scarlet Johansson
These close friends first acted together in The Perfect Score and The Nanny Diaries. Now they're journeying through the Marvel Universe, playing Captain America and Black Widow in The Avengers, Captain America: The Winter Soldier and Avengers: Age of Ultron. They'll reprise those roles in Captain America: Civil War this year, because in any long-term relationship, you learn not to mess with what works.
4. Martin Scorsese and Leonardo DiCaprio
Scorsese and DiCaprio have worked on five films together since 2002: Gangs of New York, The Aviator, The Departed, Shutter Island and The Wolf of Wall Street. Their next collaboration will be a movie version of Erik Larson's novel The Devil in the White City, in which DiCaprio will star as serial killer Dr. H. H. Holmes.
5. Quentin Tarantino and Samuel L. Jackson
Tarantino and Jackson met when Jackson auditioned for Reservoir Dogs. He was not cast, but a few years later, Tarantino wrote the part of Pulp Fictions' Jules Winnfield with Jackson in mind. Since then, Jackson has been in almost every Tarantino movie, the most recent of which being the Western mystery The Hateful Eight.
6. Seth Rogen and James Franco
Franco and Rogen have collaborated on so many movies, it's amazing they don't have a cutesy couple name like "Frogen." Since their Freaks and Geeks days, they've co-starred in Pineapple Express, This Is the End and the controversial comedy The Interview. Next, Rogen will act in and produce Franco's directorial effort The Disaster Artist, based on the nonfiction book about the making of the cult classic The Room, in which Franco also plays the lead.
7. Simon Pegg and Nick Frost
Talk about a meet-cute scenario: Pegg befriended Frost while he was still waiting tables and wound up writing him a part in the British sitcom Spaced. In 2004, they co-starred in the Pegg-penned zom-com Shaun of the Dead, followed by Hot Fuzz and The World's End. Pegg has said hasn't ruled out future collaborations; just like in their apocalyptic comedies, they're friends until the end.
8. Tim Burton and Johnny Depp
Few Hollywood marriages have lasted as long as Burton and Depp's creative collusion, which began way back in 1990 with Edward Scissorhands. They've gone on to make seven more movies together, including Sleepy Hollow, Charlie and the Chocolate Factory, Sweeney Todd: The Demon Barber of Fleet Street and, most recently, the 2012 horror-comedy Dark Shadows. Burton is currently co-producing the follow-up to his Alice in Wonderland adaptation, in which Depp will return as the Mad Hatter.
9. Tina Fey and Amy Poehler
These real-life besties met at Chicago's ImprovClinic in 1993 and became the first female co-anchors of SNL's "Weekend Update" in 2004. That same year, they appeared in Mean Girls, which Fey also wrote. Since then, they've co-starred in Baby Mama and Sisters and hosted the Golden Globes together three years in a row. #SquadGoals!
10. Wes Anderson and Bill Murray
Since 1998′s Rushmore, Murray has acted in every movie Anderson has directed—and he's not about to stop now. Next, the two are collaborating on a stop-motion animated movie about dogs. As Rushmore's Max Fischer would say, "O, R they?"
For another great pair, watch HAP AND LEONARD, premiering Wed., Mar. 2 at 10/9c.