In Honor of World AIDS Day: 10 Powerful Films About HIV/AIDS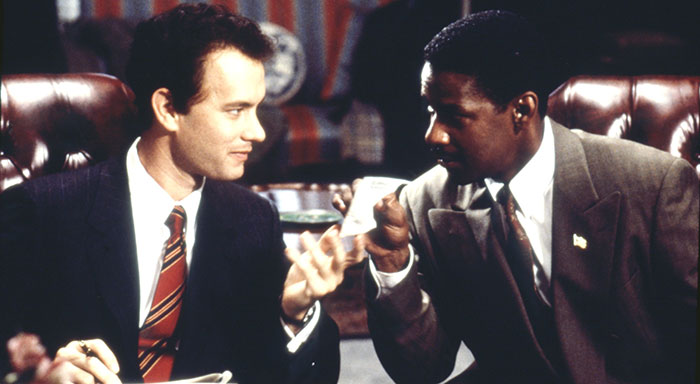 World AIDS Day is a chance for people around the globe to come together and raise awareness for the fight against HIV/AIDS. These ten movies deliver a powerful message and commemorate those who have lost their lives to the epidemic.
1. An Early Frost
Groundbreaking in so many ways, this 1985 landmark television movie faced controversy as the first production to deal with the topic of AIDS and even lost revenue because of leery advertising sponsors. Still, it tells an honest story of Michael Pierson (Aidan Quinn), a successful lawyer who comes out as both gay and HIV-positive to his family, and pushed HIV into the public's awareness.
2. Dallas Buyers Club
When the wildly homophobic rodeo cowboy Ron Woodroof (Matthew McConaughey) tests positive for HIV, he turns into a hustler just trying to save the world. Inspired by true events, the movie portrays Woodruff's exploits, along with his transgender friend (Jay Leto), as he blurs ethical lines in setting up underground drug shops to provide anti-retroviral medicine and finds support in places he never thought possible.
3. How To Survive a Plague
The emotional and true story of the fearless advocates and supporters who came together to fight against both AIDS and the apathetic government in the early stages of the epidemic, this Sundance documentary is comprised of archived footage, news coverage, interviews and clips of meetings and demonstrations recorded by activists themselves.
4. Longtime Companion
Winner of the Sundance Audience Award, this ensemble piece offers both historical realism and poignant drama. The pic puts a face to the early days of the AIDS epidemic in New York City—when the diagnosis was largely considered a death sentence—and focuses on a group of gay men during the emergence and acceptance of what many deemed "gay cancer."
5. Love! Valour! Compassion!
You'll laugh and you'll cry during this comedy-drama based on Terrence McNally's award-winning play that follows a group of six gay guy pals who spend their summer holiday weekends at a country house in New York. The movie packs realistic dialogue and camaraderie (and many quotes from Broadway shows), yet the matter of AIDS still finds itself looming in the background.
6. Parting Glances
Bill Sherwood's first and only feature (he died of complications from AIDS) peeks into urban gay life and is considered an important contribution to gay cinema. Here, a young Steve Buscemi seizes his first major role as Nick, a punk rocker battling AIDS, while Michael (Richard Ganoung) and Robert (John Bolger) play two lovers who must be strong in order to support Nick.
7. Philadelphia
In one of the first mainstream Hollywood movies to acknowledge HIV/AIDS, homosexuality and homophobia, Tom Hanks picked up his first Best Actor Oscar for his portrayal of a gay lawyer who is fired once his partners discover he has AIDS, while Denzel Washington plays his bigoted lawyer and the only one willing to take on the controversial case.
8. Precious
Lee Daniels' harrowing Sundance pick breaks the stereotype that HIV/AIDS only affects the gay community and delivers a frank reminder that the virus does not discriminate. With the novel Push by Sapphire serving as source material, Gabourey Sidibe portraying an HIV-positive teen who was raped by her father and Mo'Nique stepping away from the comedy scene to tackle a bold role, this movie is definitely a must-see.
9. Rent
The musical numbers don't take away from the powerful message this movie packs. Based on Jonathan Larson's Broadway original production, the adaptation tells the story of artists and eccentrics and their struggles with sexuality, drug use and just trying to get by in New York City—all under the shadow of a dispirited world plagued by AIDS.
10. The Living End
Gregg Araki's raw dramedy (which some refer to as an ode to Thelma & Louise) centers on two gay, HIV-positive men (Mike Dytri and Craig Gilmore) who adopt a "Fuck everything" mindset and find they have nothing to lose when one of them kills a homophobic cop on their road trip.
Keep the conversation going. Read our top 10 list of gay icons on the big screen.