10 Summer Thrillers to Get You Through the Winter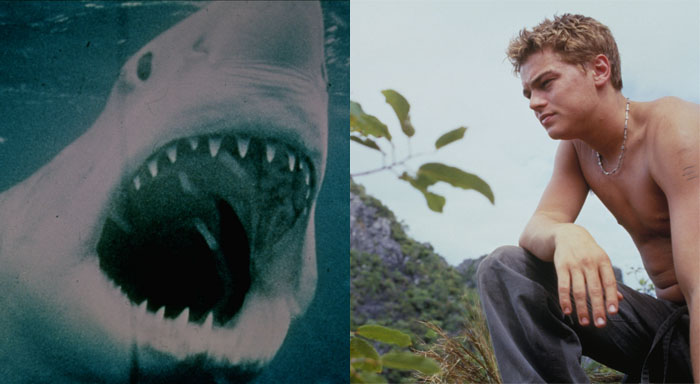 Just because a movie is released during the summer doesn't mean it isn't enjoyable all year round. Here are 10 movie picks to heat up your winter "to-watch" list.
1. Brokedown Palace
In the tradition of Midnight Express and the also exceptional Return to Paradise, this is a movie that tourism boards across Southeast Asia don't appreciate that much. While traveling through Thailand, two young girls (Claire Danes and Kate Beckinsale) are framed and arrested for smuggling drugs, then slapped with an unthinkable punishment. It's like the movie version of Locked Up Abroad, but don't expect an entirely neat Hollywood ending.
2. Cabin Fever
While everyone was losing their chips over Cabin in the Woods, this nasty little Eli Roth critter from 2002 was a summer chiller with teeth—teeth bared due to a pesky flesh-eating virus that chews off the lips of certain characters. Ew. No surprise that this is the man who later brought us Hostel.
3. Deliverance
While the presence of anal sex in a movie is no longer as shocking as it may have been in 1972, Deliverance remains one of the most haunting and uncomfortable movies ever to have been made. Could it be the Dueling Banjos, or Jon Voight's performance that is the straw that breaks the camel's back? There are so many strange little interludes in this movie that add to the general unease of it all, it's really hard to tell.
4. Fatal Attraction
No thriller list would be complete without this classic. Glenn Close's berserk performance is pitch perfect, and Michael Douglas got the balancing act just right here as the married businessman with a dark side. The rabbit isn't even the most chilling part—Alex turning the light on and off, on and off—that one may be even creepier.
5. Friday the 13th
Buried underneath countless sequels, crossovers and reboots, lurking behind sugarcoated pop-culture references and the softening up that only decades of new trends and fashion can bring, there is the original first movie in this undead series. This is the one with Kevin Bacon getting a pretty awful goodnight message. This is also the one that took the horny sinful teenager trope updated in Halloween and multiplied said teenagers exponentially, in a summer camp to boot.
6. Jaws (1975)
A no brainer perhaps? We'd love to see a deathmatch between Alex Forrest (Glenn Close in Fatal Attraction) and the shark. Shark would win, but it would probably be a pretty close match. Summer thrillers rarely get more summery or more thrilling than Jaws. It came out in the golden era of movies, the '70s, when positively horrific elements blended perfectly with authentic, searing drama (another example being The Exorcist).
7. L.A. Confidential 
One of the best retro-genre jobs of the last 20 years, Curtis Hanson's noir masterpiece was playing at the same time as another more watery chiller was in theaters, Titanic. In addition to clinching Oscars for the script and Veronica Lake lookalike Kim Basinger, Confidential packed a whole bunch of zinging plot twists and thrills, exposing the corruption and greed of the LAPD in the golden age of '50s Hollywood.
8. Summer of Sam
Spike Lee's often-overlooked homage to that golden era of the '70s in New York City zeroes in on a particular summer, the heat wave of '77 to be exact, and a particular location, the Bronx, while Son of Sam was killing brunettes left and right all over the city. Many consider the '70s to have been the headiest of times in New York, and this movie captures it all perfectly. It features one of Adrien Brody's best performances, not to mention a spot-on John Leguizamo.
9. The Beach
Another doing-drugs-in-Asia-equals-bad-news vehicle, the trippy and foreboding The Beach was an early success for Danny Boyle, director of 28 Days Later…, Slumdog Millionaire and 127 Hours. The sense of danger brought about by Boyle's direction helps things along at a nice clip, as Leo and his French friends set out to find paradise, up to the moment when the shit hits the fan in a big way.
10. Uncertainty
This is Sliding Doors on speed. The always-worth-watching Joseph Gordon-Levitt and the pretty Lynn Collins flip a coin on July 4th on the Brooklyn Bridge to decide which way to go. From there, the narrative splits in two, taking them on a journey through family dynamics in Brooklyn, or a supercharged thrill ride involving guns, crime and lots of money in Manhattan.
Need a quick fix of the tropics? Check out the short film "Jonah" below: