Oldies but Goodies: 6 Movies to Dust Off and Re-watch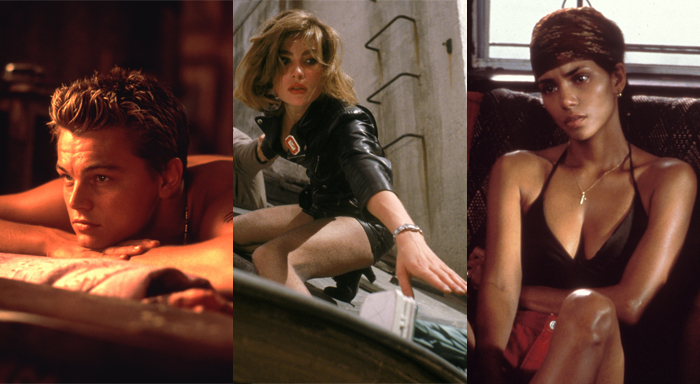 There's no denying the appeal of the new: a new year, a new movie, a new season of TV-viewing delights. But then again, there are times when what you really want is an oldie, a goodie, a tried-and-true favorite that hits you just there. Maybe you've seen these films a dozen times; maybe just once, a dozen years ago. Regardless, you'll be glad to have the chance to visit them again. Here are 6 suggestions for movies to dust off and re-watch.
1. Amores Perros
In the Oscar-nominated first installment of González Iñárritu's "Trilogy of Death" (followed by 21 Grams and Babel), the lives of three desperate people intertwine in Mexico City. The movie marks both the debut of Iñárritu in the filmmaking landscape and of actor Gael García Bernal.
2. Frantic
Roman Polanski fans should catch this classic example of his work featuring Harrison Ford as an American doctor in Paris who discovers that his wife has been kidnapped. The twisty plot has him involved in drugs, murder and espionage. And that's just the beginning.
3. Hoosiers
Based on a trued story, Hoosiers is a classic underdog story about a basketball coach (Gene Hackman) leads a lowly group of high schoolers to victory. The movie earned Dennis Hopper an Oscar nomination for Best Actor in a Supporting Role and Jerry Goldsmith a nomination for Best Original Score.
4. In the Name of the Father
Filmmaker Jim Sheridan tells an emotionally riveting true story, examining how the desire to convict terrorists can, in turn, lead to a perversion of justice. Daniel Day-Lewis stars as a petty thief, who in 1975 was convicted of bombing an English pub. Years later, when a crusading attorney (Emma Thompson) makes a startling discovery, the truth comes to light. The movie received Oscar nominations for Best Picture, Director, Actor and Supporting Actor (Day-Lewis and Pete Postlethwaite), Supporting Actress (Thompson), Editing and Screenplay.
5. Monster's Ball
Halle Berry and Billy Bob Thornton play two down-on-their-luck romantic opposites in the movie that won Berry an Oscar for Best Actress. Added bonus? See Sean "P. Diddy" Combs in one of his first acting roles.
6. The War of the Roses
It's a treat to watch Michael Douglas and Kathleen Turner spar on-screen as a rich couple that files for divorce, but refuse to leave the marital house. The black comedy directed by Danny DeVito, who also stars, was a box office hit.