Here's Your Chance to Win a "HAP AND LEONARD" Prize Pack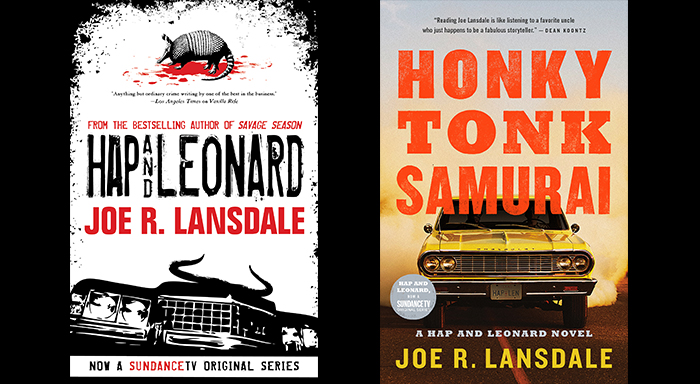 Want to curl up with a good book this holiday season? Well, you're in luck! SundanceTV is giving 5 lucky fans the chance to score a two-book Joe R. Landsdale prize-pack to make their winter reading list complete. Just sign up for the HAP AND LEONARD newsletter and you'll be automatically entered for a chance to win advanced reading copies of Honky Tonk Samurai, the upcoming Lansdale novel from Mulholland Books, and Hap and Leonard, the upcoming short story collection from Tachyon, also set to come out in 2016. Why the sweepstakes? Well, SundanceTV has a new series — HAP AND LEONARD — which is based on Savage Season, Landsdale's first Hap and Leonard novel. The series stars James Purefoy, Michael K. Williams and Christina Hendricks, and is slated to premiere in 2016.
The sweepstakes begins Mon., Nov. 30 at 10AM EST and ends Mon., Dec. 14 at 10AM EST. No purchase necessary. See full rules for details.
Click here to like HAP AND LEONARD on Facebook.
Click here to follow HAP AND LEONARD on Twitter.