10 Unforgettable Performances From the Sundance Film Festival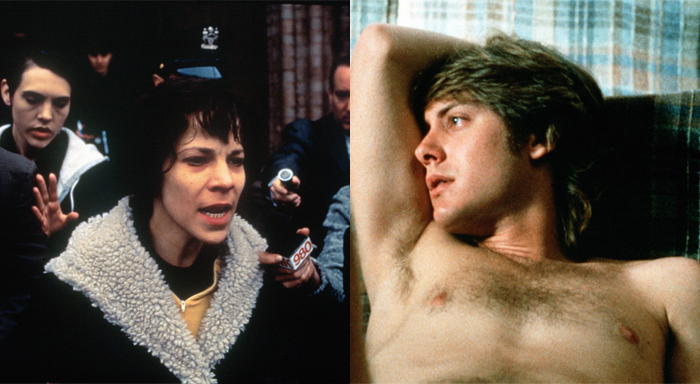 Over the years Sundance has developed its own star system, launching, or redefining, the careers of actors who in turn become regulars (Steve Buscemi, Parker Posey, Sam Rockwell, Ryan Gosling, Vera Farmiga, Zooey Deschanel, et al). Here are 10 of the greatest performances in festival history.
1. Danny Glover, To Sleep with Anger
Gifted with a richly fascinating character by writer-director Charles Burnett—a mysterious, possibly diabolical Southern gentleman who wreaks havoc on the California family he's visiting—Glover delivers a performance that's a marvel of sly ease and wicked humor.
2. David Morse, The Slaughter Rule
After decades of fine character parts, Morse reached a career peak with this extraordinary portrait of a lonely football coach, a broken man concealing the wounds of defeat and regret behind a mask of tough-guy masculinity.
3. Jacqueline Bisset, The Sleepy Time Gal
Known as a sex symbol her entire career, Bisset reveals unexpected depth and assurance in this portrayal of a cancer-stricken woman, taking stock at the end of a messy life and understanding that some loose ends will have to remain that way.
4. James Spader, Sex, Lies and Videotape
Capping his terrific '80s run of Brat Pack villains and sleazeballs, Spader brings both pathos and wit to his portrayal of an emotionally blocked voyeur who compensates for his impotence with his trusty camcorder and a passive-aggressive interview technique.
5. Julianne Moore, In Safe
In Todd Haynes's harrowing existential horror movie, one of the very best American movies of the past few decades, Moore plays a blank-slate Southern California housewife who becomes allergic to her own life. In a performance of exquisite restraint, she does the seemingly impossible: she tunnels into the inner existence of a woman who may not have one.
6. Lili Taylor, I Shot Andy Warhol
As would-be assassin Valerie Solanas, the always surprising Taylor is note-perfect, both weirdly adorable and a little scary, playing up the comedy of the sore-thumb outsider but also tapping into her desperate need to belong.
7. Mo'Nique, Precious
The comedian attacks her daunting monstrous-mom role with an operatic ferocity, and ended up winning an Oscar for it.
8. Ryan Gosling, Half Nelson
Gosling's string of electrifying Sundance performances began with 2001′s The Believer, in which he played a Jewish neo-Nazi; he returned the following year in The Slaughter Rule as an angry teenager working through his issues on and off the football field. The most affecting of all the desperately intelligent young men this remarkable actor has played remains the conflicted idealist of Half Nelson, who wants to change the world but whose life is falling apart.
9. Steve Buscemi, Parting Glances
Bill Sherwood's only feature (he died in 1990), one of the first AIDS dramas, gave Sundance stalwart Buscemi his first big role, and he steals the movie with his nimble, moving, utterly unsentimental turn as an HIV-positive downtown rocker.
10. Vincent Gallo, Buffalo '66
Gallo co-wrote, directed, and composed and performed the score for his singular directorial debut. Crucially, he also appears in almost every scene. No one else could have played the hectoring, paranoid, fully self-absorbed Billy Brown, and no one else could have turned his narcissism into such a riveting and even touching spectacle.
Check out the Michael Cera short "Gregory Go Boom" (below) which won the Short Film Grand Jury Prize in 2014.