8 Movies that Expose the Seedy Side of Hollywood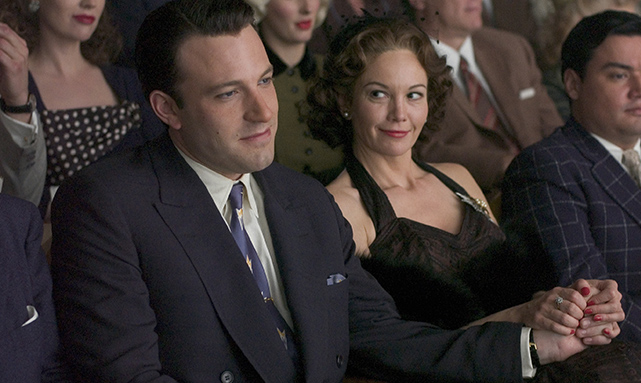 On the surface, Hollywood is all glitz and glam—but underneath lies a seedy underbelly of betrayals, corruption, lies… sometimes even murder. Here are eight movies that profoundly explore the darker side of Tinseltown.
1. Barton Fink
Moderately successful New York playwright Barton Fink (John Turturro) is wooed out to L.A. to write B-movie screenplays for a big-time studio. Spending most of his time in his seedy hotel room struggling with writer's block, the heat—and tensions—mount as he meets more and more formerly brilliant screenwriters and power players who've been destroyed by Tinseltown. Ultimately, the studio execs who once celebrated him condemn him to purgatory rather than cutting him loose and letting him flee back to New York. After all, he's still under contract!
2. Hollywoodland
Did Superman actor George Reeves (Ben Affleck) really kill himself like the LAPD says? His adoring fans insist it's a cover-up—as does his mother, who hires ethically-challenged P.I. Adrien Brody to investigate. He goes underground and finds that under the bright lights of Hollywood, nothing is what it seems.
3. L.A. Confidential
How tight are the ties that bind crime and police corruption in Tinseltown? Well, in this sleek film noir, narcotics cop Jack Vincennes (Kevin Spacey) moonlights as a consultant on a hit TV show… and sells celebrity secrets to the tabloids on the side. Will stand-up cops Russell Crowe and Guy Pearce be able to cut through the sludge to solve a murder and expose the corruption? Hey, Hollywood loves a happy ending!
4. Mulholland Drive
David Lynch's version of a Hollywood film noir is exactly as weird and nonlinear as you'd expect. Characters aren't really sure who they are, and neither are we. There's a starlet (Laura Elena Harring) who straight up calls herself Rita Hayworth even though she's not, and there's a crime, we think, maybe? One thing's for sure: The glamour of showbiz is only skin deep.
5. Quiz Show
In pre-counterculture days, things were just as sleazy on the small screen and reality TV was just as huge—except viewers actually liked seeing smart people win. (Oh, how times have changed.) Game-show bigwigs took notice and started feeding answers to contestants that audiences liked best. Based on a true story, Quiz Show delves into the real-life scandal that went down in the 1950s on the hugely popular trivia show 21.
6. Sunset Boulevard
Apparently, Hollywood was rotten from the start. Gloria Swanson famously stars as Norma Desmond, a faded silent film star who's sort of a Blanche DuBois of showbiz. She's thrilled when a flat-broke screenwriter (William Holden) suffers car trouble in front of her house. After drawing him in with what she imagines to be her glamorous wiles, she announces that he will help her make her big comeback. Unfortunately, Norma truly can't tell the difference between fantasy and reality, but who cares? She's ready for her close-up, Mr. DeMille!
7. The Player
Tim Robbins is Griffin Mill, a studio exec so paranoid about losing his cushy position that he murders an up-and-coming writer who he thinks is sending him threatening letters for not returning a phone call. Director Robert Altman, after having his own run-ins with the major studios in the 1970s, found success making brilliant, quirky movies outside the machine; The Player was his re-entrance to the big time. His sharp send-up of showbiz has his signature deadpan-funny tone and tons of cameos from real-life Hollywood types.
8. Tropic Thunder
Ben Stiller co-wrote, co-starred, directed and produced this fake "behind-the-scenes-making-of" a Vietnam war movie that stars a bunch of prima donnas moaning about their "craft"—including one (Robert Downey, Jr.) who seeks to "challenge himself as an actor" by showing up in what amounts to blackface. Actors are far from the only ones ridiculed here; as a psychotic, maniacal producer, Tom Cruise is both hilarious and terrifying, prompting the movie's director (Steve Coogan) to drop his cast into a real-life war zone. This over-the-top satire is so biting, it's amazing it even got made. 
Enough with the Hollywood hotshots! Check out our list of five movies about real-life underdogs that are sure to warm your heart.