6 Questions with "DEUTSCHLAND 83″ Director Samira Radsi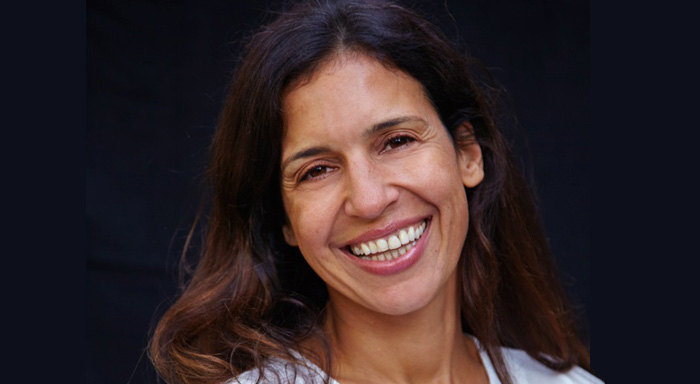 Samira Radsi, director of DEUTSCHLAND 83 Episodes 106 – 108, talks to SundanceTV about the collaboration on set, the personal perspective she brought to the project and her feelings about being a director in a male-driven industry.
Q: How did you become involved with this particular project?
A: Joerg Winger and I met while working on SOKO Leipzig together. After he had seen some of my work, he asked me if I'd be interested in DEUTSCHLAND 83. Of course, I was.
Q: What kind of collaboration was there with Edward Berger, director of DEUTSCHLAND 83 episodes 101 – 105? Were you on set for the filming of those episodes as well?
A: We had some meetings with all creatives involved regarding the cast, look, feel and so on. The shooting schedule was mostly organized by locations. Eddi would start shooting his episodes in one location followed by me filming episodes 106 – 108 in the same location, while he was prepping for his next shooting days. We worked like this, in parallel, meaning one of us was shooting while the other one was prepping. There were a few days when Eddi started to shoot some of his scenes in the morning, and I came in after lunch to shoot my scenes. The same crew stayed the entire time, but had switching directors.
Q: You were born in Germany and grew up during the Cold War. Does this project feel personal to you?
A: That was one of many highlights working on this show. I got to revisit those times from a different perspective and with precise intentions. What are my memories of that time period? How can I bring my personal perception of those days usefully into the show? That was very personal and a lot of fun.
Q: Who would you say are your biggest American and German influences are as a filmmaker?
A: I was living in L.A. on and off from 1992 through 2000, and the filmmaking of that era had a strong influence on me. While living there I used to go to the movies all the time. Films were very versatile back then. There was great mix of big budget, i.e Forrest Gump and The Piano, and quirky inventive movies, i.e. Reservoir Dogs, Clerks and Kids.
Q: What's it like to be a woman filmmaker in Germany today?
A: Like everywhere, female directors are rare. We are confronted with wrong ideas about female directors, like "this material is more female," and "this material is more male," or "it's going to be a tough environment with a lot of egos… a man can handle it better." Yeah, there are not many Kathryn Bigelows, which leads to the conclusion that movies like Strange Days or Hurt Locker are better suited for a male director. The truth is, no one thinks of a female director when filling that position on those kind of films. This is just an example of how we have been stopped from doing what we want to do: Direct. By not being able to show what we are able to do: Direct. Direct all kinds of genres. Instead, we are pushed into an equality discussion. That's not what we want… we want to work.
Q: What are you working on next?
A: I'm working on a feature film called Wasser Ist Dumb (Water Is Silly), which deals with adult children of alcoholic parents.
Don't miss our interview with DEUTSCHLAND 83 director Edward Berger. And tune in to watch the DEUTSCHLAND 83 finale, Wednesday at 11/10c on SundanceTV.