Oh, Brother: 10 TV and Movie Siblings You'll Never Forget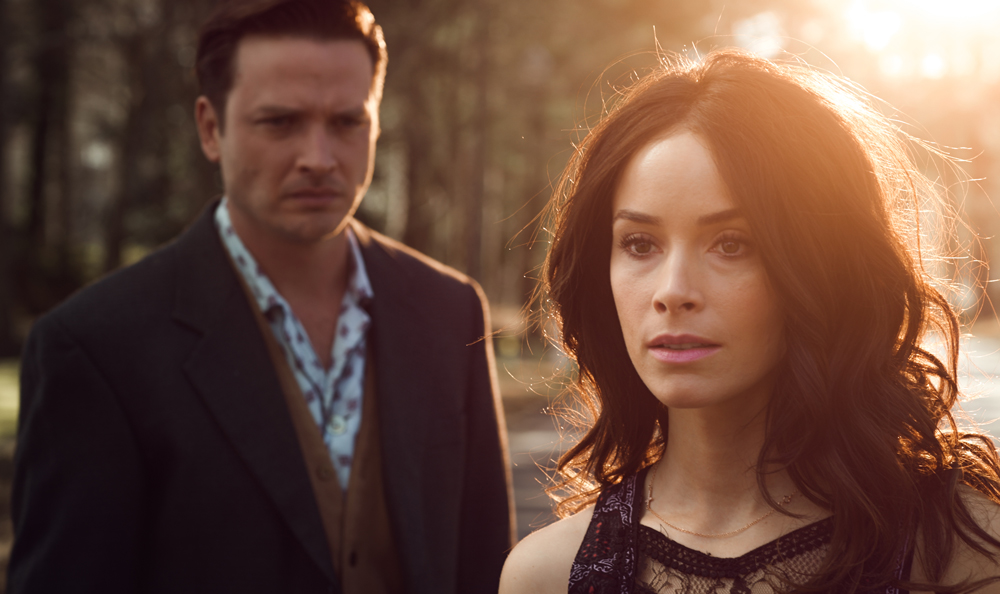 In honor of the upcoming Season Premiere of RECTIFY, we're spotlighting siblings in movies and TV. From brothers and sisters who make our hearts melt to relatives who strengthen their kinship by fighting crime, here are ten of the greatest pairs.
1. Michael, Buster, Lucille, George and Annyong (Arrested Development)
George Bluth Sr. and Lucille Bluth gave birth to two sons, George Oscar "G.O.B." and Michael, and then adopted Lindsay. After Lucille sleeps with George's twin brother, Oscar, she gives birth to Byron "Buster" and eventually adopts a Koren child, Annyong, with George. Confused by this family tree? Just remember to always live by these words: "Family first unless there's a work thing."
2. Elizabeth and Donnie (Donnie Darko)
It takes a special kind of big sister to stand by someone like Donnie Darko—who's experiencing daylight hallucinations and visions of a huge rabbit named Frank—and what makes these two even more interesting together onscreen is that they're siblings in real life: Elizabeth is played by Maggie Gyllenhaal, while Donnie plays Jake Gyllenhaal.
3. Ferris and Jeanie (Ferris Bueller's Day Off)
After pretending to be sick, Ferris shows his girlfriend, his best friend — and every teenager watching — how a champ really plays hooky. A good dose of sibling rivalry is always healthy and when Ferris Bueller (Matthew Broderick) decides he's too cool for school one day, his sister Jeanie (Jennifer Grey) will stop at nothing to catch him.
4. The Starks (Game of Thrones)
No spoilers here, but the Stark children have experienced every kind of loss, betrayal and rivalry you can imagine – nothing uncommon in a tortuous land like Westeros – yet nothing seems to shake their bond. They're all independently unique in their own right and while circumstances have separated them to different parts of their world, they serve as a sure testament to the importance of loyalty.
5. Amantha and Daniel (Rectify)
There's nothing like a sibling when you need someone to stand by you—and there's no one more loyal than Amantha. After Daniel goes to jail, she works tirelessly to clear his name and set him free. Although, as Daniel finds out, sometimes someone standing so close by can be a little … stifling.
6. Connor and Murphy (The Boondock Saints)
Determined to do something about the crime-filled streets of Boston, Irish American twin brothers, Connor MacManus (Sean Patrick Flanery) and Murphy MacManus (Norman Reedus) take the law into their own hands. While their accidental murdering of a crew of mafia thugs is not quite the calling from God you'd expect, you have to admit vigilance never looked so good than on these two.
7. Camille and Léna (The Returned)
They say love lasts beyond the grave, but Camille (Yara Pilartz) goes one step further and actually returns from her grave. After Camille dies in a bus crash, she surprises her twin sister, Léna (Jenna Thiam), when she returns from the dead four years after the incident—unharmed—and tries to readjust to life as Léna's "cousin." How many of us can say we have a zombie for a sibling?!
8. Chas, Margot and Richie (The Royal Tenenbaums)
Have you ever come across a set of siblings so perfect it made you wish you could just steal their DNA or something? That would be the case for Chas (Ben Stiller), a math and business genius; his sister Margot (Gwyneth Paltrow) who was awarded a grant for a play that she wrote in the ninth-freaking-grade; and their brother Richie (Owen Wilson), tennis prodigy and artist. Admit it—you totally want to be a Tenenbaum, right?
9. Milo and Maggie (The Skeleton Twins)
It's fate that brings this pair together when—luckily—their simultaneous attempt at suicide both fail. After 10 years of not speaking to one another, Maggie (Kristen Wiig) welcomes her twin brother Milo (Bill Hader) into her home and enjoys all the familial activities she's been missing out on: putting lipstick on Milo and challenging him to lip synching battles. That's what brothers were made for, right?
10. Gilbert and Arnie (What's Eating Gilbert Grape)
The relationship between Gilbert Grape and his little brother Arnie is one based on pure love and in this gut-wrenching movie, you'll believe that Johnny Depp and Leonardo DiCaprio are actually brothers. Arnie, who suffers from a developmental disability, teaches Gilbert patience, empathy and most importantly, what total selflessness looks like.
Need to catch up on RECTIFY? Find out where to stream, download or purchase Seasons 1-4.