"DEUTSCHLAND 83″ 1980s Fashion: East vs. West Germany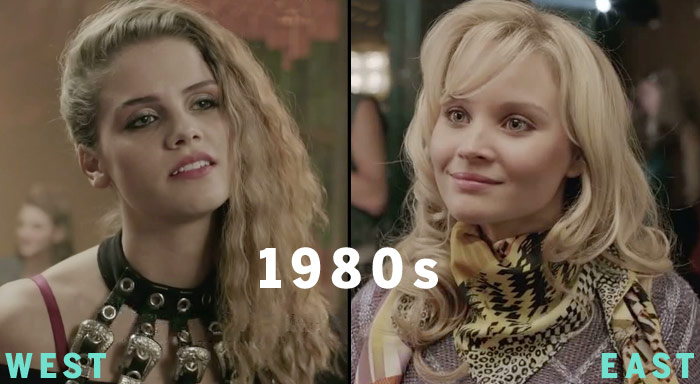 Before the Berlin Wall came down, East and West Germany followed drastically different fashion and beauty trends. These worlds collide when Annett meets Yvonne at a concert after-party, as pictured in the image above from DEUTSCHLAND 83 107: "Bold Guard".
Want to see more? Check out 100 years of German beauty and fashion evolution in this very cool video by Cut Video:
Don't miss the '80s fashion in DEUTSCHLAND 83, a coming-of-age spy thriller set in Germany, Wednesdays 11/10c on SundanceTV.