Top 10 Sexy Beasts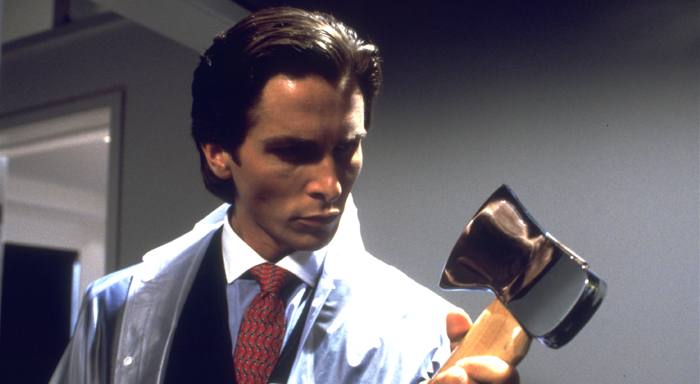 If you're at all confused about the term "sexy beast," allow the crooked cops, gangsters and unabashed psychopaths on this list to educate you. The recipe is hyper-attractive actors and scheming, unhinged, and in some cases, ultraviolent characters. The result? Deliciously fun villains, who walk the line of sexy and terrifying.
1. Alex (Malcom McDowell), A Clockwork Orange
Hiding a bit of the old ultra-violence behind hybrid witticisms, a bowler hat, and a codpiece, uber-badboy McDowell's career began here, inspiring the Halloween costumes of a million co-eds. Thank you Malcolm. Thank you Stanley.
2. Stanley Kowalski (Marlon Brando), A Streetcar Named Desire
No sexy beast on or off this list would exist without Brando. Period. The entire idea of sexy beastness originates with this 1951 performance—1951!—in that hot, New Orleans apartment. Sure, Last Tango in Paris is hot. But Streetcar made it hot.
3. Frank Lucas (Denzel Washington), American Gangster
Denzel's recent filmography put him in two roles that qualify him for this list. In Training Day, his crooked detective won him his first Best Actor Oscar. But, frankly, he looks better sporting the dapper '70s gear of real-life Harlem kingpin Lucas, especially that chinchilla coat. Not that we endorse killing chinchillas.
4. Patrick Bateman (Christian Bale), American Psycho
"I want to stab you to death, then play around in your blood." That is a pick up line. Bret Easton Ellis wrote his novel as a response to the supply-side delusions that inspired Gordon Gekko. Bale's Bateman somehow got this while managing to capture the heartlessness that produced our screwedness. Sure, maybe a certain Youtube-able rant makes the actor less sexy beast than spoiled brat, but the character makes us want to put on Versace and wield an enormous blood ax.
5. Jack Carter (Michael Caine), Get Carter
Embodying cool in just about every way, Michael Caine's Carter is the ultimate gangster out for justice. Dissed by many critics of its time for its soulless, dirty portrayal of the British underworld, Get Carter is now considered a classic for the very same reasons. And Jack Carter, in his perfect suit, his slick dialogue, and his cache of big, gleaming guns, defined a genre.
6. Tony Montana (Al Pacino), Scarface
Mountains of cocaine, a grenade-launcher-equipped M-16, Michelle Pfeiffer, suggestions of incest with Mary Elizabeth Mastroantonio, and, wait, is that mascara? Gaudy, Miami-style opulence aside, Tony Montana dominates the production with maniacal, drug-fueled brilliance in one of his definitive performances.
7. Doc McCoy (Steve McQueen), The Getaway
Steve McQueen didn't just play a sexy beast. He was one: performing his own stunts, racing motorcycles, boozin', smokin', gun-toting, all while being the highest paid actor in the world. We're picking this one because along with Bullitt, this is our go-to McQueen movie. And he plays a cop in Bullitt, and we all know that cops don't make good sexy beasts unless they're crooked.
8. Wilson (Terrence Stamp), The Limey
Since he seduced every living thing in his vicinity in Pasolini's Teorema, Terrence Stamp has reigned as prime minister of Sexy Beasts. Because it's pretty much impossible to choose which film turn was his beastiest, we'll go with 1999′s The Limey, in which a 60-year-old Stamp didn't only show us he still had it, he showed us just how much we didn't and never would, not really. Sorry.
9. Tom Ripley (Matt Damon), The Talented Mr. Ripley
Although the invincible Jason Bourne may represent Damon at his most beastly, the character is more android than sexy. Android beast. Not sexy. Unless you're Rutger Hauer. Tom Ripley—all boyish grin, understated sartorial fabulosity, and cold, scheming obsession—has us from the get-go.
10. Gordon Gekko (Michael Douglas), Wall Street
OK, so maybe it's still a little unclear to you (and us) exactly what we mean by "sexy beast"—let's just agree to cast a wide net. And what do we catch at #7? A snake named after a lizard. Gordon Gekko is not an assassin or psychopath, but he makes a career out of destroying people, becoming a hero to the rather unsexy beasts of the real Wall Street. Twenty years later, the man still looks cool on a mobile phone with the dimensions of a toaster oven.
Bad boys can be a dangerous habit, but we know you can't resist the 10 movie bad boys on this list.