The Kick-Ass Women of Joss Whedon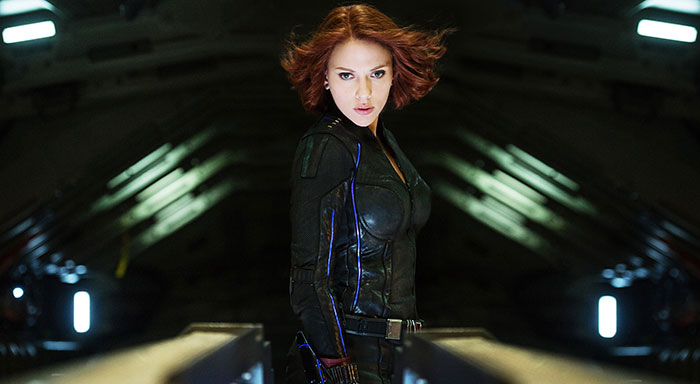 Hollywood loves to cast women in lame-duck roles like wife, girlfriend or one-night stand. But not Joss Whedon: Whether he's writing, directing, producing or doing all three, his female characters are refreshingly complex and empowered, especially when they're kicking ass. In anticipation of Whedon's Avengers: Age of Ultron, here are ten of our favorite ass-kicking female characters from the Whedonverse.
1. Melinda May (Ming-Na Wen), Agents of S.H.I.E.L.D.
As second-in-command to Agent Coulson, Agent May is a stellar pilot and martial arts expert. She's known as one of S.H.I.E.L.D.'s bravest agents and became an instant legend after singlehandedly storming a building and rescuing a young girl—all while unarmed.
2. Skye Johnson (Chloe Bennet), Agents of S.H.I.E.L.D.
This S.H.I.E.L.D. agent has the power to cause seismic vibrations, but she also carries her own in hand-to-hand combat. Earthquakes and fighting skills aside, she's a top-notch computer hacker who gathers lots of intel for S.H.I.E.L.D.
3. Buffy Summers (Sarah Michelle Gellar), Buffy the Vampire Slayer
Whedon originally wrote the character of Buffy for the 1992 movie of the same name starring Kristy Swanson. When the movie diverged from his original vision, he went ahead and developed Buffy into a much-beloved TV series. As a practically invincible vampire slayer with mad combat skills and clairvoyant powers, Buffy is one of the toughest female characters you'll ever find in the Whedonverse and beyond.
4. Willow Rosenberg (Alyson Hannigan), Buffy the Vampire Slayer
She may not have traditionally kick-ass moves like her BFF Buffy, but Willow takes down plenty of baddies using her supernatural powers. The formidable witch has used her magic skills to defeat a hell goddess, flay her lover's killer alive and nearly unleash an apocalypse on the world. Not too shabby for a computer geek-turned-witch.
5. Echo (Eliza Dushku), Dollhouse
Echo is an "Active" who's programmed to assume different identities from one assignment to the next, whether it's a safecracker, assassin, spy-hunter or serial killer. Tasked with such harrowing jobs, Echo spends a good portion of her screen time karate-kicking or gun-fighting her way out of hairy situations.
6. River Tam (Summer Glau), Firefly
River Tam is unassuming and meek at first glance, but rub her the wrong way and you'll find that she's actually a perfectly engineered killing machine, capable of taking down an entire room of foes singlehandedly. As the product of a secret government program, you might call her the Jason Bourne of female action heroes. Even Jason Bourne, though, couldn't do the splits while hugging a hallway ceiling.
7. Zoe Washburne (Gina Torres), Firefly
Some action heroes flaunt their bad-assery left and right. Then there are the strong, silent bad-asses like Zoe Washburne. As second-in-command on the ship Serenity, Zoe is an unflappable warrior who never lets danger faze her. She soldiers on through wartime battle with no complaint. Zoe is tough as nails.
8. Roseanne Conner (Roseanne Barr), Roseanne
Whedon's first writing job was on Roseanne, where he served as story editor and staff writer. Roseanne is an empowered woman, mother, wife and friend, sparring with words as she deals with very real issues. Despite its sitcom format, Roseanne was the perfect show for a feminist writer like Whedon to cut his teeth on.
9. Natasha Romanoff/Black Widow (Scarlett Johansson), The Avengers
Though Whedon didn't originally create the Black Widow, we love how he wrote her character in the first Avengers movie. It was a major upgrade from her bit-player role in Iron Man 2. She may not have superpowers like her pals Thor and Hulk, but we think that makes her even tougher. After all, who needs superpowers when you've got such formidable combat skills and agility?
10. Dana (Kristen Connolly), The Cabin in the Woods
She may not be trained in combat or enhanced with supernatural powers, but Dana is a survivor. When a bunker full of monster puppeteers tries to sacrifice her to some ancient underground gods, she thwarts their efforts, breaks into their lab and unleashes their menagerie of monsters on them. Brava, Dana.
Check out our list of the 10 coolest chicks in Quentin Tarantino flicks.