Hard as Nails: Gene Hackman's Four Best Movie Roles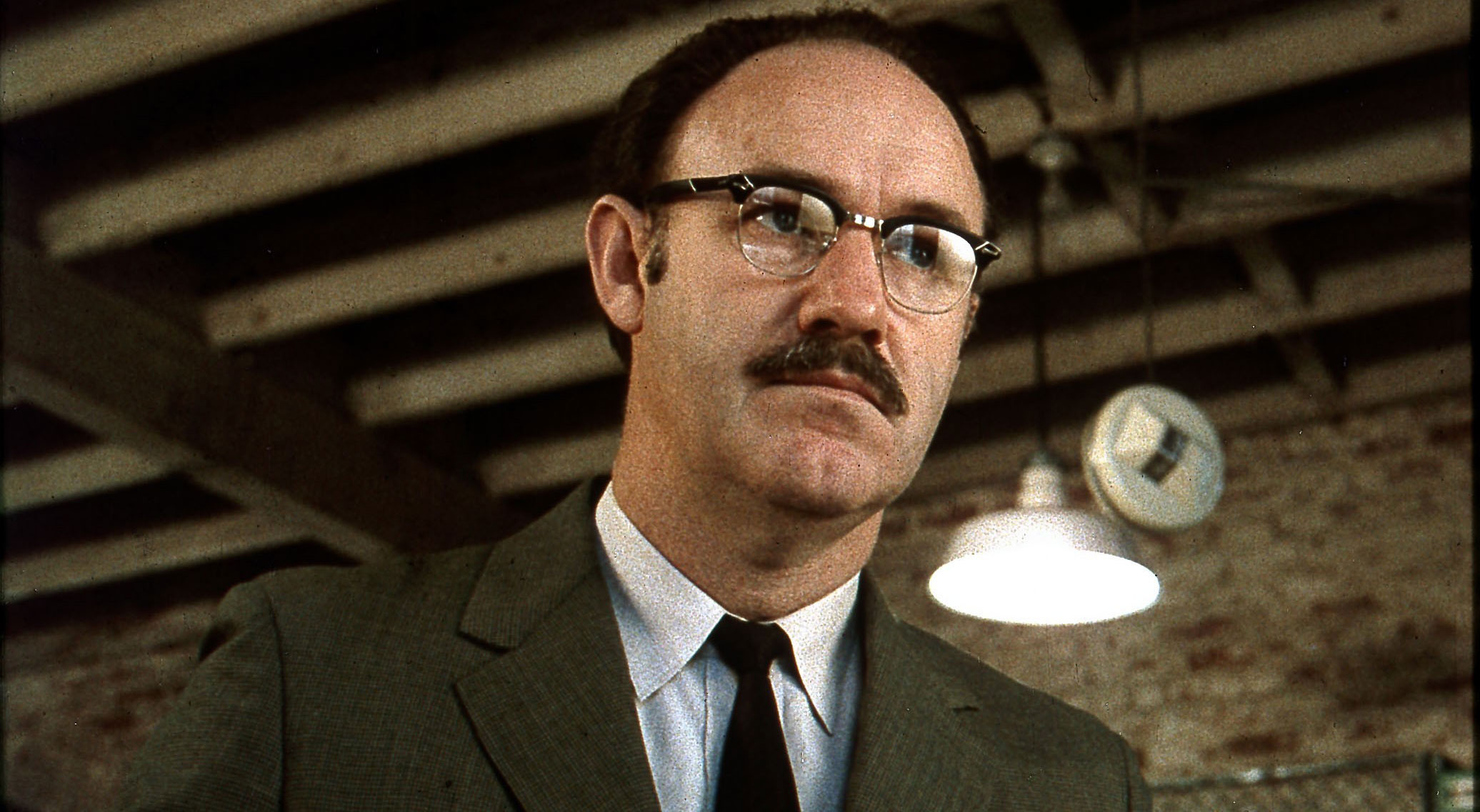 In any other era, Gene Hackman would have remained a respected character actor. But with the collapse of the studio system at the end of the 1960s and the rise of a new kind of cinema, he became a star, appearing in some of the best movies of the 1970s and producing a body of work over the course of 40 years that few stars' careers can compare. A number of movies stand out, including these four, all included in 1001 Movies You Must See Before You Die.
1. Bonnie and Clyde (1967)
Arthur Penn's brutal reimagining of the lives of Bonnie Parker and Clyde Barrow became a huge hit. What makes the movie so effective, beyond Faye Dunaway and Warren Beatty's leads, is the attention paid to the supporting cast, particularly Hackman, who plays Buck, Clyde's older brother. He eventually suffers no less a grim fate than his more famous sibling.
2. The French Connection (1971)
The Hunting Party hinted at Hackman's ability to play ruthless characters, but it was the role of Jimmy "Popeye" Doyle, a hardened New York narcotics detective, in The French Connection that made him a star and earned him an Oscar for Best Actor. It's a guttural performance in a gritty movie. Hackman is a cop working on the edge of the law in order to capture a French drug baron importing heroin into the city.
3. The Conversation (1974)
Hackman's turns in a career-best performance in Francis Ford Coppola's The Conversation as Harry Caul, a surveillance expert who is embroiled in a complex conspiracy. The movie taps into the paranoia of Nixon's America and the actor is riveting as a man descending into a state of madness.
4. Unforgiven (1992)
Twenty years later, after great performances in movies like Night Moves, Superman II, Under Fire, Eureka, Hoosiers, and Mississippi Burning, Hackman picked up a second Oscar for his portrayal of Little Bill Daggett in Clint Eastwood's Western masterpiece. It's a terrifying performance—filled with rage and bitterness.
Next Steps:
1. Find out when you can watch Gene Hackman movies on SundanceTV.
2. See the full 1001 Movies You Must See Before You Die schedule on SUNDANCE TV.
3. Order a copy of the 1001 Movies You Must See Before You Die book.