The Many Sides of Gus Van Sant: 4 of the Director's Best Movies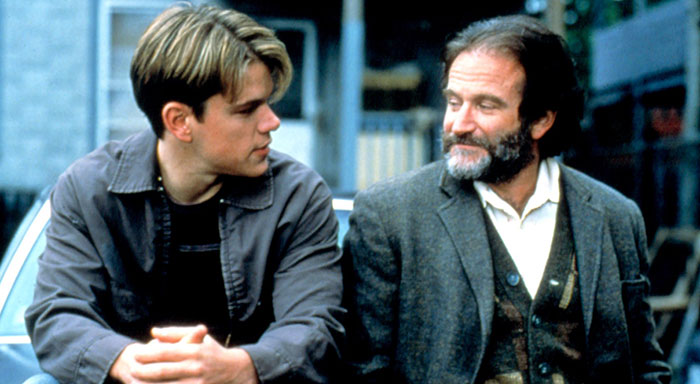 One of the most distinctive filmmakers of the last two decades, Gus Van Sant's movies challenge representations of gender, class and race. He's also part of a small group of directors to have a number of his movies featured in 1001 Movies to See Before You Die—from mainstream entertainment to art house experimentation, his entries testify to the rich diversity of his talent.
1. Drugstore Cowboy (1989)
The drug movie has been a staple of American cinema since Reefer Madness and the road movie even longer. Van Sant's adaptation of James Fogle's novel brings the two together, resulting in one of the best movies of the 1980s. The world Van Sant creates envelops us—we might not like these characters or subscribe to their way of living, but we gradually understand them. And while most drug-themed movies rely on histrionics, Drugstore Cowboy's strength lies in the detailed characterization and our understanding that if Bob doesn't escape this life, he won't survive it.
2. To Die For (1995)
A thrilling drama and brutally funny satire, featuring a career-best performance by Nicole Kidman and hints of the brilliance that Joaquin Phoenix would display over the next 20 years, To Die For is the first of Van Sant's two masterpieces. With its fascination with celebrity and the ruthless ambition of the untalented, the movie seems more relevant today than when it was first released. Buck Henry's script is one of his best, while Van Sant keeps everything moving at a furious pace. David Cronenberg is perfectly cast in a cameo role and the final shot is a killer.
3. Good Will Hunting (1997)
At the time, fans of Gus Van Sant might have felt a little disappointed that he was embracing mainstream cinema. But Good Will Hunting succeeds because of the commitment everyone brought to the movie. Williams was in Oscar-winning form—his speech to Will about his dead wife and the young man having not lived is genuinely affecting. Ben and Casey Affleck's Boston vernacular gives the movie credibility. Matt Damon is superb in the lead role, balancing his character's naivety and armor of aggression with moments of charm. And the movie profits further from Van Sant's exploration of the clash of classes, between blue-collar life and middle class entitlement.
4. Elephant (2003)
The director's riveting attempt to grapple with the killings at Columbine High School in 1999 produced his second masterpiece. Elephant is named after the movie by British director Alan Clarke, which detailed a series of killings in Northern Ireland without offering up any reasons for them. Likewise, Van Sant's movie refuses to offer any reasons for what took place in Columbine, instead showing the everyday life of students in the morning leading up to the massacre. It is a studied, stately work—engrossing throughout and ultimately heartbreaking—that cemented Van Sant's position as a refreshingly unpredictable, smart filmmaker.
Next Steps:
1. Find out when you can watch Gus Van Sant movies on SUNDANCE TV.
2. See the full schedule of 1001 Movies You Must See Before You Die lineup on SUNDANCE TV.
3. Order a copy of the 1001 Movies You Must See Before You Die book.