Growing up '80s: The Decade with the Greatest Teen Movies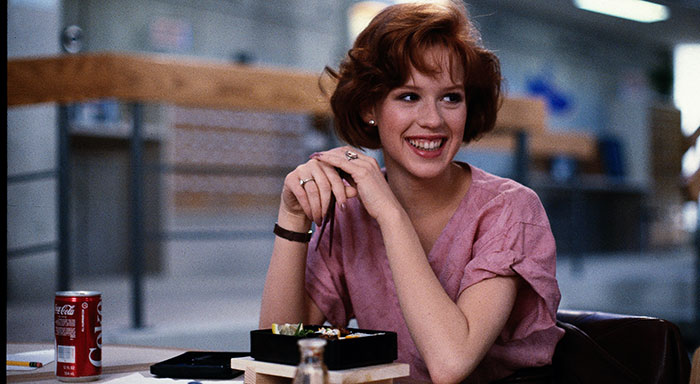 The teenager is a relatively recent concept in popular culture. In the movies, the teenager came of age with James Dean and Rebel Without a Cause, but it was in the 1980s that the teen movie really took off. The leading purveyor of adolescent angst and embarrassment was John Hughes, who pretty much dominated the decade with a series of brilliant comedy dramas that explored every aspect of growing up. However, he wasn't alone. Here are seven titles, taken from 1001 Movies You Must See Before You Die, that offer up a portrait of being young in Reagan's America.
1. Ordinary People (1980)
Robert Redford's Oscar-winning debut as a filmmaker is a study in grief that stands apart, both in subject and tone, from the other movies in this list. Timothy Hutton plays Conrad, the younger son of Donald Sutherland and Mary Tyler Moore's WASP parents, who are all grieving following the death of his older brother in a boating accident. Redford's movie portrays life for this well-to-do middle class family, which slowly comes apart at the seams. At the same time, we see the beginning of a relationship between Conrad and Jeannine, played by Elizabeth McGovern, whose awkward, embarrassed laughter perfectly captures the early stages of infatuation.
2. Fast Times at Ridgemont High (1982)
Without Amy Heckerling's hilarious high school comedy, there would be no Clueless, Mean Girls and Easy A. Cameron Crowe's screenplay was based on his own book—written after a year of being undercover at a Californian high school—is a sharp account of teen life. Lacking any coherent plot, the movie is a series of incidents, events and often hilarious conversations featuring a fantastic cast of newcomers: Sean Penn, Jennifer Jason Leigh, Eric Stoltz, Judge Reinhold, Phoebe Cates, Anthony Edwards, Nicolas Cage and Forest Whitaker.
3. A Nightmare on Elm Street (1984)
In the 1980s Wes Craven delivered one of the decade's most iconic villains with Freddy Krueger. The set-up is simple: parents kill a child molester and burn his body in the school boiler, only for him to return in the dreams of their teenage kids, dispatching them with ruthless, often inventive, efficiency. But at its heart, the movie is an exploration of the fears of growing up, of the burdens of adulthood and the loss of rebelliousness.
4. The Breakfast Club (1985)
John Hughes' second movie as director, like Fast Times, explores the high school archetypes of rebel, athlete, nerd, outsider and princess. It's Saturday morning and five students are stuck in one schoolroom, serving out their detention. Over the course of a few hours, they gradually drop their given roles, revealing themselves to be the same scared, funny, quirky and damaged individuals. For one day, they can escape what is expected of them and just be themselves.
5. Back to the Future (1985)
Was growing up ever this much fun? Michael J. Fox became a superstar as Marty McFly, an average kid with a sad sack as a father whose journey back to the days of his parent's youth sets in motion a series of events that might see him erased from the future. Robert Zemekis' adventure is funny and smart—and gives us the pleasure of witnessing two very different teenage worlds collide.
6. Ferris Bueller's Day Off (1986)
Ferris Bueller's Day Off is not so much an evocation of teen life as every teenager's dream of what life could be like. Ferris is the conforming rebel—not so bad that he's hateful, just aware that rules are there to be broken. Faking illness, he takes his girlfriend and Cameron, his depressive best friend, on a whirlwind tour around Chicago. Meanwhile, his peers believe he is fatally ill, his sister resents his popularity and decides to unmask his deceit, and the principal is determined to catch him out at any cost. But, of course, Ferris will win the day.
7. Big (1988)
Tom Hanks plays Josh, a young boy who wishes he was grown up and sees his wish come true overnight. After his mom mistakes him for a stranger breaking into their house, he runs away to the city. Frightened at first, he gets a job at a department store, befriends the store's owner, is promoted to the head of toy development, attracts the envy of a ruthless colleague and is hit on by the man's girlfriend. Josh is edging towards adolescence, which allows Hanks to play both the child and almost teenager—and all the complications that brings.
Find out when you can watch John Hughes movies on SundanceTV.