"Be Your Own Hero" and Other Words of Wisdom From Women in the Movies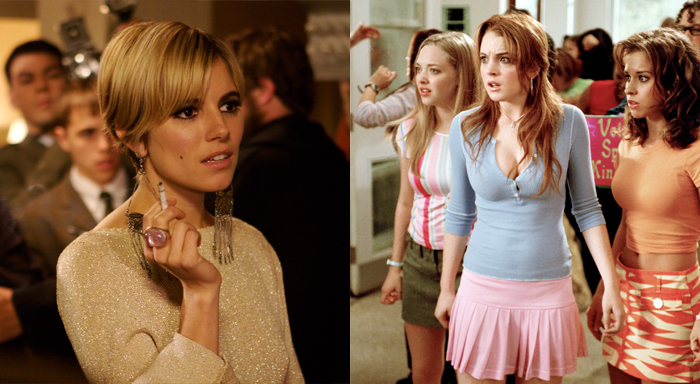 Looking for a little inspiration? Female movie characters like Precious Jones and Elle Woods always seem to know just what to say to get us going. The next time you're down in the doldrums, try turning to these eight cinematic heroines and heeding their choice words of wisdom.
1. "The party doesn't start until I arrive!" – Edie Sedgwick (Sienna Miller), Factory Girl
True, we can't all be New York socialites who pal around with Andy Warhol (Guy Pearce) like Edie does—but we can still act as if! After all, her always-luminous persona is how Edie became Warhol's famous muse in the first place.
2."No more trying to be something that I'm just not." – Elle Woods (Reese Witherspoon), Legally Blonde
What Elle learns at law school about owning who you are is much more valuable than anything taught in torts class. And if that means walking across the Harvard quad in pink stilettos, so be it.
3. "In every job that must be done, there is an element of fun!" – Mary Poppins (Julie Andrews), Mary Poppins
Mary Poppins delivers some legit advice here about not taking life so seriously. Bonus points for traveling via magic umbrella!
4. "All you can do in life is try to solve the problem in front of you." – Cady Heron (Lindsay Lohan), Mean Girls
Cady delivers this affirmation while figuring out an equation at a Mathlete competition. Granted, her epiphany comes right after she judges a fellow female competitor for wearing an outfit that "looked like it was picked out by a blind Sunday school teacher." But hey, she means well.
5. "I'm gonna break through, or somebody gonna break through to me." – Precious (Gabourey Sidibe), Precious
Precious has been through more anguish in her adolescent years than most people can bear in a lifetime. Her unbreakable spirit is something we should all strive to emulate.
6. "I would say I'm a kind of 'fly by the seat of my pants' gal." – Vivian Ward (Julia Roberts), Pretty Woman
What better way to live than taking each day as it comes the way Vivian does? The strong-headed streetwalker follows her instincts and isn't afraid to speak her mind, even when confronted by the inherent snobbery of Beverly Hills. If only we could strut down Rodeo Drive half as fiercely as she does!
7. "Smile! It increases your face value." – Truvy Jones (Dolly Parton), Steel Magnolias
This quote is a simple one, but when Dolly Parton's imparting such words of wisdom with that signature Southern charm of hers, they ring especially true.
8. "Be your own hero." – Maggie Mayhem (Kristen Wiig), Whip It
Mentors are great, but don't forget that you can also serve as your own fantastic role model. Bliss Cavendar (Ellen Page) learns that lesson firsthand after admiring fearless roller-derby girls like Maggie Mayhem from afar. Heeding Maggie's advice, Bliss starts taking charge—of her love live and her future, as well as on the derby track.