10 Influential Movies from South By SouthWest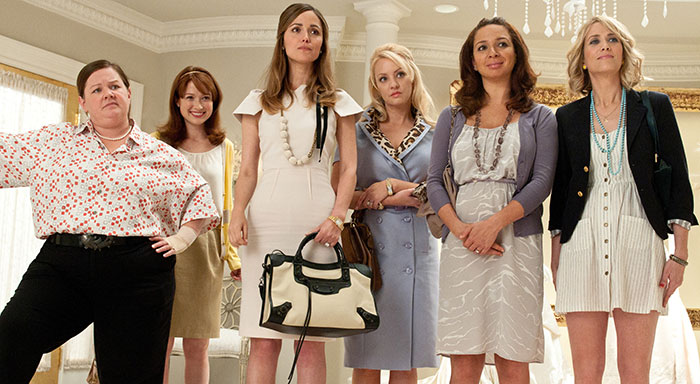 The South by Southwest Film Festival is known for its mumblecore, raunchy comedies, unique horror films—and, in recent years, large world premieres. Here are ten of our favorite movies that screened at SXSW, and have gone on to launch careers and interesting collaborations.
1. The Puffy Chair (2005)
Before the HBO series, the big indie films with big names (hello, Marissa Tomei!), the TV shows (The League, Transparent), and what feels like countless producer credits, the Duplass brothers co-wrote and Jay Duplass directed their first feature, The Puffy Chair. The low-budget flick was a breakout hit at Sundance and went on to win the Feature Film Audience Award in the "Emerging Visions" category at SXSW. Thus launching the careers of the indie stars.
2. Mutual Appreciation (2005)
Andrew Bujalski is considered to be the "godfather of mumblecore." His second movie Mutual Appreciation debuted at SXSW in 2005, which is where the movie's sound editor, Eric Masunaga coined the term to describe Mutual Appreciation, The Puffy Chair and a few others that appeared at the festival that year. Bujalski has gone on to win the Alfred Sloan Feature Film Prize at Sundance with his feature Computer Chess. And his latest movie, Results, with Guy Pearce, Cobie Smulders and Kevin Corrigan, will be hit theaters this summer.
3. Knocked Up (2007)
Knocked Up, Judd Apatow's sophomore directorial movie, debuted at SXSW in 2007 with a lot of buzz. Apatow has said that SXSW was the perfect festival to premiere his raunchy comedy, and he's continued to be a big part of the festival. At the 2010 festival he met Lena Dunham and later worked with her on Girls. In 2015 he came back with one of the most buzzed-about movies at the festival—the premiere of Trainwreck, starring Amy Schumer.
4. The Hurt Locker (2009)
Kathryn Bigelow's The Hurt Locker premiered internationally in 2008, but its first screening in the United States was at SXSW in 2009. The movie later went on to win six Oscars, including best picture and best director—making Bigelow the first woman to win the award.
5. Tiny Furniture (2010)
Lena Dunham wrote, directed and starred in her debut, Tiny Furniture, which made its premiere at SXSW in 2010 and won the Best Narrative Feature. Judd Apatow saw the movie at the festival and told Dunham that if she ever wanted to "kick anything around," to let him know. We all know what came of that.
6. Monsters (2010)
Gareth Edwards' debut Monsters was the first movie to ever be acquired only hours after its SXSW premiere. The low-budget film launched Edwards' career into the Hollywood blockbusters realm, with him going on to helm Godzilla and an upcoming Star Wars movie.
7. Bridesmaids (2011)
Director Paul Feig screened Bridesmaids at SXSW in 2011 as a work in progress stating that, short of color timing, proper credits and a missing sound-effect, it would be the same movie seen in theaters. The flick went on to be the top-grossing Judd Apatow production to date, surpassing Knocked Up, and changing perceptions of female-driven comedies.
8. Cabin in the Woods (2012)
Cabin in the Woods is a comedy-horror movie that premiered at the festival in 2012. SXSW has become a haven for unique horror flicks, and this one garnered praise from critics—Rolling Stone praised it for "turning splatter formula on its empty head." Drew Goddard wrote, and made his first feature film debut directing the movie, and has since gone on to co-write the screenplay for World War Z.
9. Before Midnight (2013)
Richard Linklater's final installment in the Before trilogy was the first of his movies to screen at SXSW. Linklater is Texas born-and-bred, launched the Austin Film Society, and has been making movies in Austin before the SXSW Film Festival even existed. And while Before Midnight premiered at the Sundance Film Festival, it's only fitting that he then brought the movie back to his home state.
10. Drinking Buddies (2013)
Mumblecore vet Joe Swanberg, is no stranger to the SXSW film festival, but in 2013 he brought his biggest and most accessible movie yet, with big-name actors such as Olivia Wilde, Anna Kendrick, Jake Johnson and Ron Livingston. The movie premiered to a positive reception and showed what the micro-budget filmmaker could do on a larger scale. Drinking Buddies sparked his director-actor relationship with Anna Kendrick, who has since appeared in a few more of his pictures.


See what movies to look out for from the 2015 South By Southwest Film Festival.