Best of the Fests: Top 10 All-Time Film Festival Essentials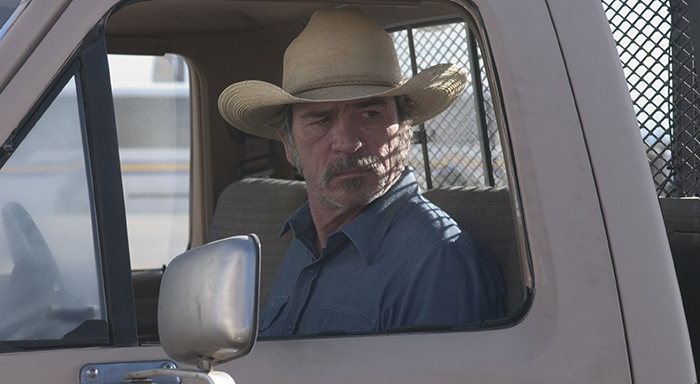 For movie fans January means one thing: The Sundance Film Festival. It comes at a perfect time—right in the midst of January's new-release doldrums, just as everyone catches up on all of the awards movies from the previous year, and well before the annual Cannes hoopla. But as many of the year's high-profile releases first play at Sundance, there are other movie festivals that launch important, weird and/or fascinating movies that might not otherwise get so much attention. Here are some of our favorites.
1. Barton Fink
Cannes Film Festival, 1991
The Coen Brothers' Barton Fink might've gotten a release and acclaim without the status conferred by its Cannes Film Festival premiere, but didn't hurt to receive some encouragement in the form of three awards: Best Director, Best Actor and the coveted Palme d'Or. Barton Fink was, to this point in the Coens' career, probably the weirdest movie they'd ever made. Blood Simple (which won the Grand Jury Prize Dramatic at the 1985 Sundance Film Festival) was diabolical, Raising Arizona was wildly funny, Miller's Crossing stylized and surreal, but Barton Fink gets downright hallucinatory. You'll never look at traveling salesmen, peeling wallpaper, guys named Chet, or loud, combative men at big desks quite the same way. At this point, there are more essential Coen pictures than non-essentials, but the writer's hell of Barton Fink will be particularly relevant to any would-be writers out there.
2. Being John Malkovich
Venice Film Festival, 1999
It sounded like a surreal joke: a movie about a portal in an office building leading directly to the brain of John Malkovich. What it turned out to be instead, when it premiered at the 1999 Venice Film Festival before garnering three Oscar nominations, was an announcement: of boundlessly talented screenwriter Charlie Kaufman and remarkably assured director Spike Jonze, both making stunning feature debuts after careers in TV and music videos and shorts, respectively. (Jonze had brought his short Amarillo by Morning to the 1998 Sundance Film Festival.) It's required viewing not just because it's hilarious (though it is), heartbreaking (ditto), and unlike just about any other movie, but because it's a key movie in the young auteur emergence of the mid-to-late nineties. Jonze and Kaufman came on the tail end of a series of stunning introductions—Wes Anderson, Paul Thomas Anderson, Alexander Payne, the Wachowskis, David O. Russell—that would define much of the best American cinema for the next ten-plus years.
3. Buena Vista Social Club
Berlin Film Festival, 1999
The festival favorite that launched a million CD purchases. Remember CDs? The soundtrack to this documentary sold five million of them. Wim Wenders' movie about legendary Cuban musicians premiered at the Berlin Film Festival and went on to show that neither world music nor documentaries nor documentaries about world music were necessarily poison to American audiences.
4. Me and Orson Welles
Toronto International Film Festival, 2008
Richard Linklater is no stranger to movie festivals. Just a few of the movies he's brought to Sundance? Boyhood, Slacker, SubUrbia, Before Sunrise. But his period comedy-drama Me and Orson Welles, starring Christian McKay in a revelatory performance as Orson Welles and Zac Efron in a non-High School Musical performance in the role of "Me," played at several festivals, but didn't sell until, fittingly enough, it hit the South by Southwest festival in Austin in 2009. It's essential for all kinds of nerdy demos: Linklater completists, hardcore Welles fans, and theater aficionados.
5. Nurse Betty
Cannes Film Festival, 2000
Remember that time Neil LaBute made a movie that wasn't exactly a Neil LaBute picture? No, we're not talking about his remake of Death at a Funeral, but this dark comedy-drama (from someone else's screenplay) about a delusional nurse (Renee Zellweger) who sets off to find the soap-opera hero of her dreams. Pretty much everyone involved with this Cannes 2000 debut—Zellweger, LaBute, Morgan Freeman, Chris Rock, Greg Kinnear—does excellent work here. Neil LaBute has also made appearances at the Sundance Film Festival with In the Company of Men and The Shape of Things.
6. Reversal of Fortune
Toronto International Film Festival, 1990
Film festivals often serve as launching pads for movies that might not otherwise attract major audience or awards attention; and there may not be a better example than Reversal of Fortune, in which Jeremy Irons plays the bizarre, affected Claus von Bulow. The Barbet Schroeder (who brought Our Lady of the Assassins to the 2001 Sundance Film Festival) movie took Irons all the way from the Toronto Film Festival to an Oscar for Best Actor. It's an ambiguous, sometimes unsettling role—a far cry from the tortured heroes or charismatic villains who often capture the award.
7. Sideways
Toronto International Film Festival, 2004
Before adapting Rex Pickett's novel about deeply unhappy wine expert Miles (played here by Paul Giamatti) on a bachelor-party bender with his irresponsible groom-to-be best friend (Thomas Haden Church), writer/director Alexander Payne specialized in dark-comic satires. Sideways certainly has moments of darkness (on his way out of town, Miles steals money from his elderly mother), but it's not as satirical as Election or even About Schmidt, and further explores the tenderness that seeped into the latter. Anyone charting Alexander Payne's career needs to take a look at Sideways, whose awards-season run began at the Toronto Film Festival.
8. The Beach
Berlin International Film Festival, 2000
This 2000 movie played several festivals in Europe around the time of its early-2000 U.S. debut. Leonardo DiCaprio plays a young traveler who happens upon a hippie community on a secret island off the coast of Thailand. As usually happens in Danny Boyle movies, there is a point where everything goes to hell and the hero seems to be going insane; DiCaprio gets one of the best, weirdest freak-outs of Boyle's filmography. Making The Beach is one heck of an interesting movie and a must-see.
9. The Three Burials of Melquiades Estrada
Cannes Film Festival, 2005
In big-studio Hollywood, Tommy Lee Jones is the consummate Best Supporting Actor even in his Men in Black mega-franchise, he's the stoic rock that leading man Will Smith keeps bouncing off of. But in The Three Burials of Melquiades Estrada (a Cannes premiere in 2005), Jones directs his own vehicle: a quiet, mournful, graceful story of a ranch hand (Jones) fulfilling a promise to bury his best friend in Mexico.
10. The Private Lives of Pippa Lee
Berlin International Film Festival, 2009
Written and directed by Rebecca Miller (novelist, daughter of Arthur, wife of Daniel Day-Lewis and, as such, frequent award-show attendee), this relatively unsung indie is a case study of the hunger for good roles among actresses. For an intimate character study of a movie (which played festivals at Berlin, Edinburgh, Sydney, and Toronto), Miller was able to recruit Robin Wright Penn, Maria Bello, Julianne Moore, Winona Ryder, Monica Bellucci and Blake Lively. It's still Miller's most recent movie, so if you want to catch up with her well-wrought portraits (also including Personal Velocity, which won the Grand Jury Prize Dramatic at the 2002 Sundance Film Festival), this can be a starting or ending point.
Catch up with more of Danny Boyle's work—watch BABYLON Thursdays at 10/9c on SundanceTV. Look for more festival favorites? Find out which Sundance Film Festival winners should be on your must-see list.