5 Movies That Push Sex Boundaries (and Might Be Better than "50 Shades")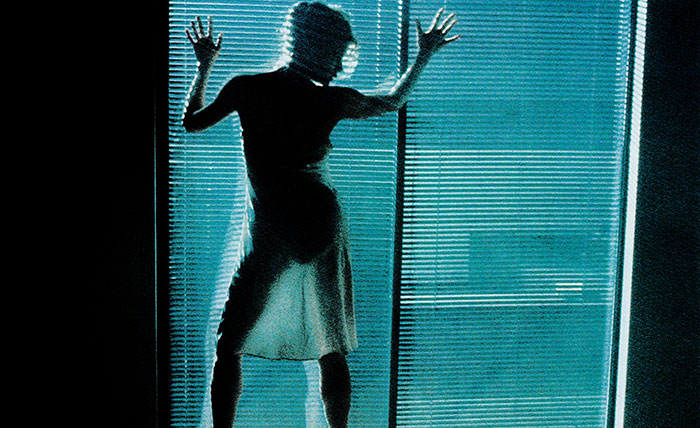 Grey-mania may have swept the nation with the big-screen adaptation of E.L. James' Twilight-fanfic-turned-bestseller on the way, but don't forget about these five boundary-pushing classics:
1. 9 1/2 Weeks
This 1986 erotic thriller stars Kim Basinger opposite a young Mickey Rourke as a pair of Manhattanites locked in an affair lasting for the titular two-months-or-so. Rourke's Wall Street executive, John Gray (the original Mr. Gray?), wins art gallery employee Elizabeth over with romantic gifts, before enticing her into a series of increasingly kinky games, including a few memorable uses of food.
2. Belle De Jour
This unique 1967 drama from master Spanish surrealist Luis Buñuel stars Catherine Deneuve as a young French housewife, Severine, compelled to moonlight as a prostitute while her husband's away at work. Severine's sadomasochistic fantasies become reality when she crosses paths with Madame Anais, the proprietor of a local brothel.
3. Last Tango in Paris
Bernardo Bertolucci's controversial 1972 classic showcases an immediately post-Godfather Marlon Brando alongside relative unknown Maria Schneider. The X-rated romance between Brando's depressed businessman and Schneider's young fiancee is considered a masterpiece of Italian cinema, but both stars regretted making it, feeling violated by the final cut's groundbreaking intimacy and frank treatment of less-than-mainstream sexual practices.
4. Pecker
Take a break from all the bleak romance with John Waters' 1998 dramedy. Pecker tells the story of an 18-year-old Baltimore photographer (Edward Furlong) whose slice-of-life shots capture the interest of the art world. As the unassuming Pecker finds his work a new hot commodity, all the unexpected attention starts weighing on his friends and family—his girlfriend's (Christina Ricci) pin-up poses are mistaken for porn and his sister (Martha Plimpton) gets fired from her job at a gay bar because of his photos of the bar's patrons' sex life. And that's just the tip of the iceberg.
5. Secretary
Maggie Gyllenhaal stars as Lee Holloway, a shy young job-seeker who finds work taking dictation for James Spader's eccentric attorney, Edward Grey (that name again!). Holloway and Grey settle into a genuine dominant/submissive relationship, but things don't get simpler from there, with both characters tortured and confused by their desires and forced to negotiate their own rules.
Find out when 9 1/2 Weeks is playing on SundanceTV.
Still not convinced? Read up on 10 reasons why Secretary beats 50 Shades of Grey.