Top Ten Movies That Are Probably Already on Your Top Ten List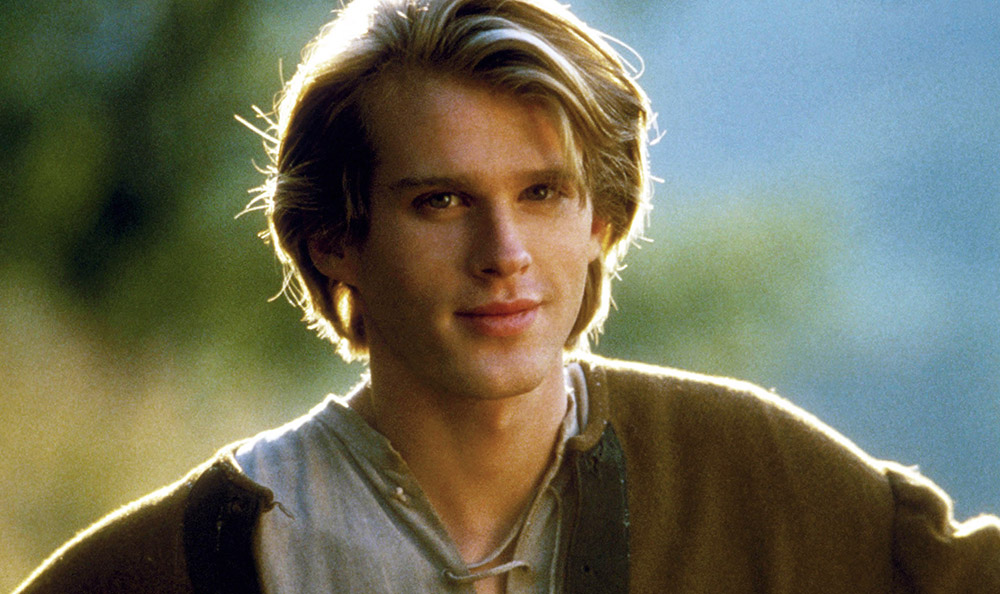 We know you already have a set list of your favorite movies, but maybe there's room for one or two more? There are not many surprises on this list, but rewatching a classic movie is like putting on a old favorite sweater—always satisfying.
1. Dead Poet's Society
"Oh captain, my captain!" English professor John Keating (Robin Williams) in 1959 New England encourages his students to go against the status quo and inspires them with poetry. What we wouldn't do to adjunct this class and quote Whitman all day … or watch Keating do an impression of John Wayne doing Shakespeare.
2. Fargo
Jerry Lundegaard's (William H. Macy) inept crime falls apart due to his and his henchmen's bungling and the persistent police work of the quite pregnant Marge Gunderson (Frances McDormand). Marge battles bad guys—along with morning sickness—is wicked smart and has a pretty ferocious sweet tooth. Does that make Marge one of our favorite characters of all time? You betcha.
3. Ghost Dog: Way of the Samurai
An African American hit man (Forest Whitaker) who models himself after the ancient samurai and only communicates via carrier pigeon must fend for his life against the mob. Let's just say that this movie is weird—and that we mean that in the absolute best way possible.
4. Good Morning, Vietnam
Adrian Cronauer (Robin Williams) is assigned to the Armed Forces Radio Service in Saigon during the Vietnam War. He's instructed to boost morale as a disc jockey and while he ends up winning over the soldiers stationed there, he infuriates his commanding officers. The late, great Williams does what he does best here—improvise a hilarious, steady stream of stand-up that leaves audiences gasping for breath.
5. High Fidelity
It's hard not to love the broken-hearted Ron (John Cusack) and his sidekicks Dick (Todd Louiso) and Barry (Jack Black). These seem like the guys you grew up with. The ones you'd rather be hanging out with than sitting at the desk at your 9-to-5er. And then there's that soundtrack…
6. Rosemary's Baby
When a young couple move into a new apartment, the Satanists upstairs want a pregnant woman (Mia Farrow) to bear the Antichrist. But what makes this movie so great is that, unlike the vast majority of horror flicks Roman Polanski made a movie about characters you could care about—even if they completely freaked you out.
7. Say Anything
Okay, maybe we're just super big fans of John Cusack, but when a trench-coat clad Lloyd Dobler attempts to win the heart of his high schools' valedictorian (Ione Skye), we just fall for it hook, line and sinker. Peter Gabriel, works every-time. Plus, there's one of the best awkward meet-the-parents speeches ever. "I don't want to sell anything, buy anything, or process anything as a career…"
8. The Princess Bride
A pirate (Cary Elwes) rescues his beloved Buttercup (Robin Wright) from a dreadful prince. A fairy-tale complete with sword play, giants and Rodents of Unusual Size. What more could we ask for? Oh, yeah, genius performances Billy Crystal and Carol Kane.
9. The Truman Show
A man's life is pre-arranged, captured on hidden cameras and aired to an international audience. Released at a time when we were just beginning to explore our new-found obsession with technology, vouyerism and "celebrities," it asks a very important question about our society. Just because we can broadcast our lives, should we? Now that's reality TV.
10. Wall Street
Willing to do whatever it takes to get to the top, a yuppie broker (Charlie Sheen) courts corporate raider Gordon Gekko (Michael Douglas) with inside information. The movie encapsulates '80s financial district's get rich quick culture, with Gordon's speech pretty much summing up the attitude of excess. "Greed, for lack of a better word, is good."
Find out when you can watch The Princess Bride on SundanceTV.
Read on for the top 10 fantasy movies you must see before you die.
Catch Cary Elwes during our Christmas Day The Princess Bride marathon, or order his book, As You Wish, now!