Top 10 Things to Know About Stanley Kubrick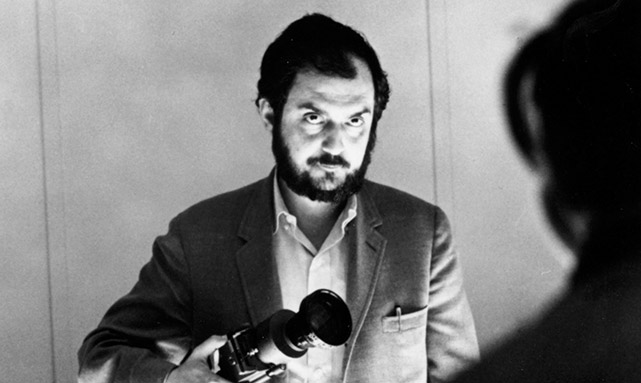 You think you know the notoriously reclusive director? You just might be surprised.
1. He was polarizing with the critics.
It seems crazy to imagine that 2001, Lolita, A Clockwork Orange, Barry Lyndon and The Shining were all panned by some critics when they were released, only to be revered by fans (and most critics) a few years later. Just another reason why you should never let a bad review dissuade you from seeing a movie.
2. He banned his own movie.
When his family received death threats after the release of A Clockwork Orange, the director pulled the movie from circulation in Britain. It wasn't re-released in the United Kingdom until 2000—after his death.
3. He incorporated the number 114 into his movies.
There was a CRM-114, a piece of radio equipment, in Dr. Strangelove and the homonym serum 114 in A Clockwork Orange. Which inspired fans to name a spam-filtering system, a rock band, an amplifier in Back to the Future and an episode of Star Trek: Deep Space Nine in homage to the director.
4. He never won an Oscar for directing.
The only Kubrick movie to pick up a Hollywood award was 2001: A Space Odyssey—which won for best special visual effects.
5. His daughter is in four of his movies.
Even though no professional actor has ever appeared in more than three of Kubrick's movies, his daughter has cameos in 2001 as Heywood Floyd's daughter, in Barry Lyndon as a young party guest, in The Shining as a ghost and in Full Metal Jacket as a TV reporter.
6. He loved TV.
Particularly Seinfeld and The Simpsons, but since he lived in England he had VHS tapes sent to him from the US.
7. He had a favorite tree.
Not just a specific kind of tree, but an actual tree in Childwickbury Manor in Hertfordshire. He's buried beside it.
8. He had a professional falling out with Marlon Brando.
Kubrick was supposed to direct Hollywood's bad boy in One-Eyed Jacks, a Western by the sea, but they clashed big time. Kubrick left without shooting a frame and Brando took over as director.
9. He wanted to be a drummer.
Specifically a jazz drummer, but he joined the staff of Look magazine at the tender age of 17.
10. You've been pronouncing his name wrong
It's pronounced Cue-brick, not Koo-brick.
Think you are a Kubrick know-it-all now? Take the quiz and find out.