Top 10 Inspiring Transgender Movies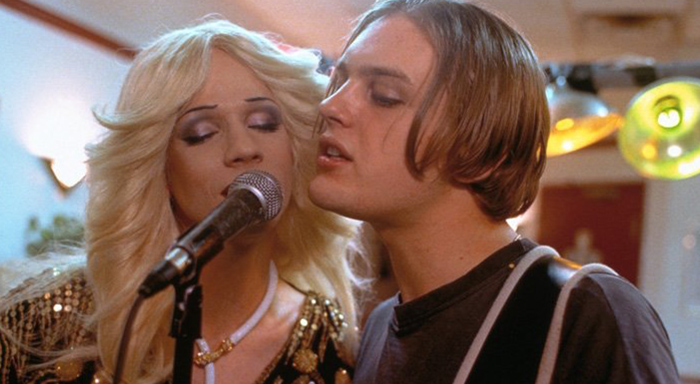 We've pulled together a screening list of the best transgender-themed flicks out there. In order to make our list, the movies in question had to feature a sympathetic portrayal of a transgender character in a leading role—hence Psycho and Silence of the Lambs did not make the cut. No, the following movies are all thoughtful, moving depictions of people struggling through life—people who are human first, transgender second.
1. Beautiful Boxer
Based on a true story, Beautiful Boxer follows a lipstick-loving, flower-wearing young boy into adulthood as he becomes a brutally effective Thai boxing sensation who unnerves his opponents with his pre-fight make-up applications. The male kickboxer Asanee Suwan, who played the lead, won the Thai version of the "Oscar" for Best Actor.
2. Boys Don't Cry
One of the most well-known, well-received movies of the past several decades with a transgendered character at its center. With powerful performances from Hilary Swank and Chloe Sevigny, this movie really makes a convincing case for wider acceptance and tolerance of sexual diversity. If you see only one movie on this list, this is the one (though we'd be surprised—maybe even a little appalled—if you haven't seen it already).
3. Breakfast on Pluto
Neil Jordan, who directed The Crying Game, adapted this novel for the screen and cast Cillian Murphy as Patrick "Kitten" Braden, an Irish transgendered kid coming of age in 1970s London. Also starring Liam Neeson and Stephen Rea ('natch), the movie was nominated for Golden Globe's Best Actor in a Musical or Comedy, and won Best Actor, Best Script and Best Director at The Irish Film & Television Awards.
4. Hedwig and the Angry Inch
Kind of like Rocky Horror Picture Show—in its originality, visual zaniness, kickass soundtrack and cult following—but with much more heart and a lot less axe murdering (although appendages do get chopped off). This movie musical based on the stage musical of the same name was adapted and directed by John Cameron Mitchell, who also starred as the lead. It won the Best Director and Audience Awards at the Sundance Film Festival as well as Best Directorial Debut from the National Board of Review, the Gotham Awards, and the Los Angeles Film Critics Association. Mitchell received a Golden Globe nomination for Best Actor and the Premiere magazine "Performance of the Year Award."
5. Ma Vie En Rose
This Belgian movie, a.k.a. My Life In Pink, tells the story of a young boy who just wants to be who she is. Winner of the Golden Globe for Best Foreign Language Film, the movie got a freaking R-rating by the infamously conservative (and apparently transphobic) Motion Picture Association of America for "brief strong language"—yeah, right.
6. Normal
This HBO movie starring powerhouses Jessica Lange and Tom Wilkinson tells the story of a married man who, after 25 years of marriage, wants to undergo sexual reassignment surgery. She faces ostracism at work and in her community, but in the end love wins out. It became an official selection at the Sundance Film Festival that year and was nominated for a bunch of Golden Globes and Emmys.
7. Orlando (1992)
Of all the movies in this Top 10, this is the most figurative interpretation of transexuality: Sally Potter's adaptation of Virginia Woolf's novel of the same name follows the immortal life of a young nobleman in Elizabethan times who, a few centuries later, wakes up one morning as a woman. Deliciously androgynous Tilda Swinton plays the title character and British dandy Quentin Crisp, the "queen of queens," plays an elderly Queen Elizabeth I. While it wasn't widely embraced at the time of its release, its visually stunning examination of gender identity earned a theatrical re-release in 2010 by Sony Pictures Classics.
8. The Crying Game
While it's been criticized for reinforcing societal norms rather than challenging them (since we never really get inside the heart and mind of Dil, the transgendered character), The Crying Game made the cut for this list because of its critical acclaim. It was nominated for all the Oscar biggies—Best Picture, Best Director, Best Actor, Best Supporting Actor (for Dil's portrayal), Best Original Screenplay—and won for its script. Kind of a big deal for a movie with a transgendered main character made over 20 years ago, in 1992. Plus, the movie song of the same title was recorded by Boy George, one of the greatest gender-benders of all time.
9. Tomboy
Shot in 10 days with a crew of 14, this little French movie is about the new kid in town, a ten-year-old girl who is mistaken (on purpose) for a boy. It's summer in the suburbs of Paris, which means trips to the lake with "Mikael's" new friends, a Speedo and a Play-Doh prosthetic. But the first day of school is right around the corner!
10. Transamerica
Felicity Huffman of Desperate Housewives fame received a lot of praise—including an Oscar nomination and a Golden Globe nomination for best actress—for her portrayal of a pre-operative transsexual woman on a road trip with her long-lost son. As the prim, good-hearted Sabrina, Huffman brings empathy to the emotional journey of transitioning.
See more of Stephen Rea in THE HONORABLE WOMAN, Thursdays at 10/11c on SundanceTV.
Want to see more LGBT-friendly movies? Check out our list of the best gay sex scenes in mainstream movies.