Expert Opinion: Hit Makers Nico & Vinz on Pop Music and the Movies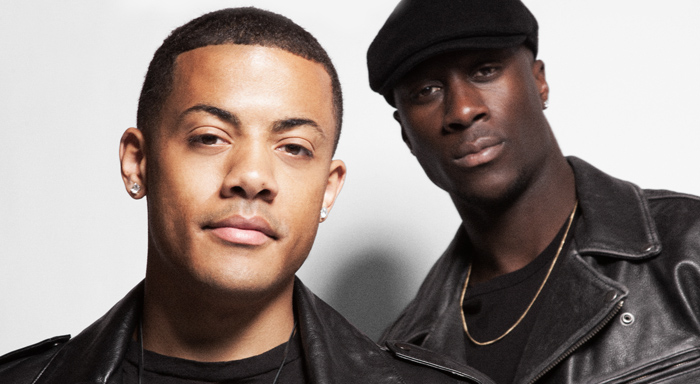 After the Norweigan duo Nico Sereba and Vincent Dery won the world finals at Emergenza Festival in 2011, they went on to rack up hits on the international charts. Their single "Am I Wrong?" has more than 59 million views on YouTube alone. They've clearly conquered a global audience, but with their debut U.S. release due to hit this October and a new single in Reese Witherspoon's latest movie, The Good Lie, expect to hear a lot more from the pair. Luckily for us, they took a break from their busy schedules to talk about pop music in the movies and how they write songs.
Q. Your song "Am I Wrong" has gone platinum in a number of countries. Is there an American movie you feel really captures that experience or feeling of a pop star making it big?
A. 50 Cents' Get Rich or Die Trying and Hustle and Flow.
Q. The pop star documentary now packs multiplexes with movies about the concert tours of Katy Perry, Justin Bieber, even One Direction. Do you have a favorite?
A. The Up In Smoke Tour.
Q. Sometimes when pop music resurfaces in a movie, it becomes doubly iconic. Think of "In Your Eyes" on the boom box from Say Anything or Ewan McGregor singing "Your Song" in Moulin Rouge. Do you have a favorite pop music moment in a movie?
A. "Circle of Life" from The Lion King.
Q. If you guys could write a song for any movie director, who might that be?
A. Kavar Singh for one of his upcoming movies.
Q. If you were going to recommend a Scandinavian director who would it be and why?
A. Kavar Singh because of his extreme work ethic, and imagination!
Q. Has anyone approached you guys yet about using your music in a movie?
A. Yes, we actually have a song called "Find A Way" out now on the soundtrack [for] The Good Lie that's out now.
Q. How did you come to write a song for the movie The Good Lie?
A. The producers really liked our song "Am I Wrong" and probably felt like our profile would fit this movie. They contacted us, invited us to see the movie and we actually wrote the song the very next day. We were so inspired!
Q. Is it different writing music for a movie than for your own album?
A. Not really. For The Good Lie, we wrote about what we had seen and that's pretty much what we do for our album too. Write about what we see in life.
Want more Nico & Vinz? Download the "Find A Way" single featuring Emmanuel Jal (and featured in the movie The Good Lie) or pre-order the entire soundtrack.
Play our 50 Cent Two Truths and a Lie quiz before his SundanceTV series DREAM SCHOOL returns this Fall.