Which Oliver Stone Movie in His Vietnam Trilogy Is Your Favorite?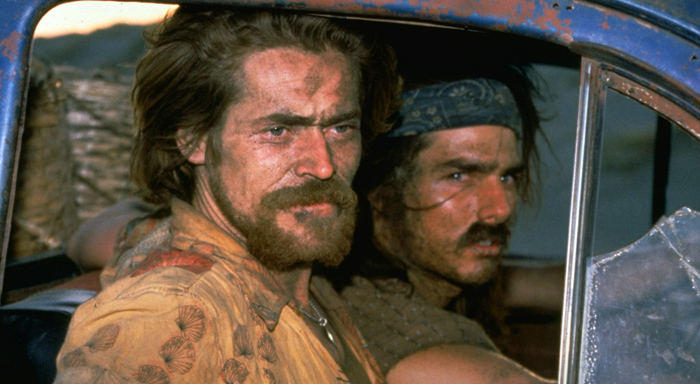 Despite having a filmography that spans from JFK to Conan the Barbarian, writer/director Oliver Stone will forever be associated with the Vietnam War. Through his acclaimed Vietnam War trilogy, the three-time Oscar-winner has chronicled the effects that combat has on soldiers and civilians, on both sides of the conflict. Platoon alone was enough to make Stone a household name, but he didn't stop there. To the contrary, he followed up this landmark pic with two more films about the lasting ramifications of battle. Take a closer look at the three films in Stone's trilogy below then vote on which one makes the greatest impact.
Platoon (1986)
Stone kicked off his Vietnam trilogy with this multiple Oscar-winner that established the director as an auteur. Based in part on his own life, Platoon punctures seeming normality with moments of terror as experienced by a young grunt played by Charlie Sheen. An antidote to Rambo, Platoon is a sobering reminder how one war changed a generation.
Born on the Fourth of July (1989)
Stone's second Vietnam pic is the definitive portrait of the post-war vet experience. Tom Cruise, in perhaps his best performance, plays Ron Kovic, a character based on a real life, wheelchair-bound veteran and suffering from PTSD after his tours in 'Nam. Stone refuses to offer easy answers as he paints a sympathetic portrait of a vet who questions whether the sacrifices made were really worth it.
Heaven & Earth (1993)
The final film in Stone's Vietnam trilogy depicts the war through the eyes of a Vietnamese woman who falls for an American G.I. (Tommy Lee Jones). As with Born on the Fourth of July, Stone doesn't shy away from some harsh truths. While the pic met with mixed reviews, critics praised the sensitive performances given by Jones and Vietnamese actress Hiep Thi Le.