Top 5 Christina Hendricks Movies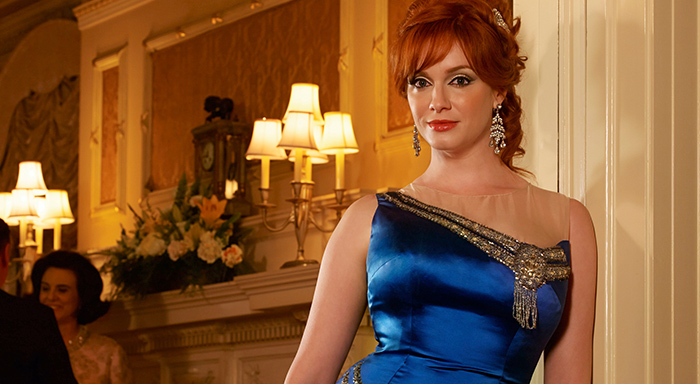 Christina Hendricks' portrayal of Joan Harris on Mad Men turns heads for sure. But the talented redhead—who just earned her fourth Emmy nomination—is so much more than an hourglass figure and a pen necklace. To wit, her top five movies.
1. Detachment
In this hard-hitting drama about the American education system, Hendricks is a high-school instructor who changes the life of a fellow teacher (Adrien Brody). While the film is gritty, some viewers may succumb to "teacher" fantasies given the stars.
2. Drive
This thriller's got adrenaline-pumping action, epic electro-pop, graphic violence and Hendricks. Director Nicolas Winding Refn, who won a Palme d'Or for Drive, auditioned porn stars for Albanian gangster Blanche but cast Hendricks once he'd encountered her "powerhouse persona."
3. Ginger & Rosa
Set in 1960s London, this indie pic features Hendricks as a frustrated mother with a rebellious teen (Elle Fanning). Against a backdrop of political turmoil, Hendricks' character must deal with both her daughter's judgment and her husband's infidelities with a minor.
4. God's Pocket
Hendricks plays Jeannie Scarpato, a desperate resident in the working-class neighborhood God's Pocket. Directed by Hendricks' Mad Men costar (and on-screen lover) John Slattery, God's Pocket also features the late Phillip Seymour Hoffman in one of his final roles.
5. Léonie
Hendricks costars with Emily Mortimer in a romantic Japanese pic based on the life of Léonie Gilmour — the American lover of Japanese writer Yone Noguchi. Hendricks' character, Catherine, is the voice of reason to the title character. Brains as well as beauty here.
If you liked Mad Men, you just might like RECTIFY on AMC's sister network SundanceTV. Check out the trailer below
RECTIFY's all-new season airs Thursdays at 10/9c on SundanceTV.
Watch full episodes of RECTIFY online now.