Ten F'd Up Fairy Tales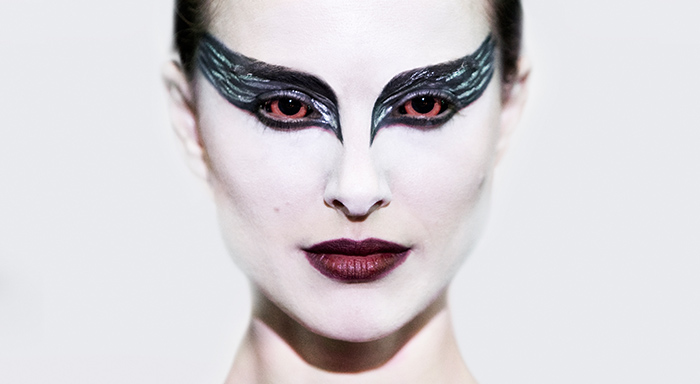 Now that virtually every comic book hero and '80s cartoons have gotten the blockbuster treatment, Hollywood is in the process of pillaging yet another trove of storybook treasures—fairy tales. Aside from this summer's Maleficent, there are a slew of upcoming updates: Cinderella, due in March 2015, Pan slated for summer 2015, and the Guillermo Del Toro written and produced Beauty and the Beast in development—just to name a few. Of course, this is territory Hollywood has trod before—behold our list of the top 10 f'd up fairytale films.
1. Labyrinth
This Jim Henson-directed treasure is an inventive update to the Wizard of Oz—a girl on the verge of womanhood ends up in a magical dream world, searching for answers from an overlord in a central city and meeting three unlikely confidantes along the way—the brainy and intellectual Hoggle, the buffoonish but loveable Ludo and the ever-brave Sir Didymus. For most Americans under 40, this film has a special place in the hall of childhood nostalgia, but a re-watch now shows that the impressive visuals, mood and, of course, music (from Jareth himself, Mr. David Bowie) hold up surprisingly well.
2. The Company of Wolves
Neil Jordan's very adolescent and very twisted take on Red Riding Hood is pure '80s schlock all the way, but even though the werewolf horror film has aged poorly, the attempts to uncover the extremely psychological and sexual nature of the fairytale characters—Freudian and otherwise—are noble. Also Granny is played by Angela Lansbury, whose performance remains delightful.
3. Willow
Featuring a vicious queen who fears her successor and a baby sent adrift on a raft to save her life, Willow combines a bit of Snow White and the Seven Dwarfs with the story of Moses—and some Star Wars and Tolkien to boot. And although some of the special effects may seem dated now, the digital morphing technique developed for the film was a breakthrough in CGI—leading the way for many good fairy tales to come.
4. Black Swan
Black Swan is quite obviously attributed to Tchaikovsky's Swan Lake, which for all intents and purposes is a fairytale in its own right (the composer based his legendary ballet on Russian folktales). Twisted doesn't even begin to describe Natalie Portman's delirious and hypnotic downfall due to obsession and untold amounts of pressure in the contemporary world of ballet in New York City, and her award-winning performance ends up carrying the film.
5. Freeway
This film reads like the Little Red Riding Hood fairytale as retold by Eminem. Featuring a sophomoric Reese Witherspoon, Freeway is a white-trash rendition of the fairytale, arguably deserving of its status as a cult film. For Kiefer Sutherland fans, this is one of his more fun roles— he's Bob Wolverton, a sadistic madman who gets a lot more than his comeuppance.
6. The Silence of the Lambs
If you're doing a double take as to why this film is included here, consider this: the central relationship between beastly Hannibal Lecter and beautiful Clarice Starling is a near-mirror for the archetypal Beauty/Beast relationship: she is helplessly drawn toward his brilliant inner world, and she holds the key to any sort of salvation he may hope for. Of course, there is no beautiful Prince lurking beneath the surface of Hannibal's cannibalistic skin, but those who read the book will agree that his feelings for Clarice, as they grow stronger, instill a sense of belated morality within the monster. It's pretty clear from early on—Hannibal would never (and never does) lay a finger on his Beauty.
7. Ever After
A guilty pleasure if there ever was one, this Andy Tennant-directed Drew Barrymore feature may not completely twist around the Cinderella fairy tale, but it does a great job of placing the story in a historical French context, and features several actors in their prime: dreamy Dougray Scott as the stock Prince Charming, the always-delightful Judy Parfitt as his Queen Mother, and the incomparable Anjelica Houston, who receives one of the best comeback lines of all time from daughter Melanie Lynskey: "Of course not, Mother. I'm only here for the food."
8. Snow White: A Tale of Terror
This horror-ish film from 1997 keeps the sinister elements of the original fairy tale are intact—not to mention the tale's commentary on the often grueling class system in history. Set during the time of the Crusades, the miners Snow White allies with are not dwarfs, but are nonetheless dwarfed by their status as peasant laborers.

9. The Red Shoes
This Academy Award-winning, 1948 classic feels like equal parts Hans Christian Andersen's macabre fable and 1977′s The Turning Point, as an examination of the desperate pull experienced by dancers between devoting their lives to dance and the desire to have lives. The film's tragic nature reminds us that the original versions of the fairytales we've come to know and love were, in fact, much darker in nature than we remember. They oftentimes have very sad, or gory, endings: Andersen's Red Shoes describes a fair maiden cursed to dance herself literally to death.
10. Sleepy Hollow
While the movie takes a page from Washington Irving's "The Legend of Sleepy Hollow," Johnny Depp is Ichabod Crane as we never knew him. Sure, it's a horror flick full of gore (heads do roll), but it's a Tim Burton horror flick, which means it's also a dark, delightful, visual treat.