Double The Love: Twin Former Rockettes On "Rectify"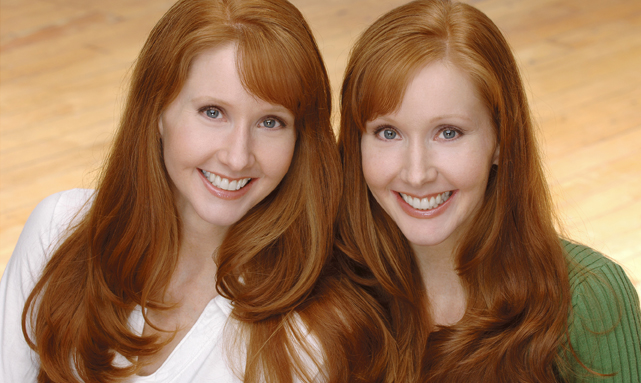 Like RECTIFY's character Amantha, Katherine and Kimberly Corp are self-described "fighters" (the two even share a birthday with Amantha actress Abigail Spencer). When these professional dancers and former Radio City Rockettes set out to get back into shape, their drive to help others as well led to opening the NYC fitness Studio Pilates on Fifth! SundanceTV invited these entrepreneurial sisters to double the love for their new favorite TV show, RECTIFY. Check out their quotes below.
Katherine Corp: "The characters in RECTIFY are so engaging that I was drawn in immediately, and now I am fully invested in the show. I LOVE the fact that RECTIFY doesn't try to lead the viewer to any conclusion or impose a message. Rather, as the series unfolds and the characters interact, the viewer is left to assimilate the information and formulate his/her own opinion. It's great!"
Kimberly Corp: "RECTIFY really sticks with you–I find myself thinking about each episode for days. The series deals with age-old philosophical and religious questions in a moving and serene way, so that even opposing view points expressed by characters are suddenly more understandable. I highly recommend RECTIFY to anyone who wants to explore the human condition–and experience terrific acting and writing at the same time!
Dancers since childhood, Katherine and Kimberly Corp also share a passion for Japanese culture — after graduating from Duke with degrees in East Asian Studies, they relocated to Tokyo to immerse themselves in the multi-national corporate lifestyle. After returning to the US, the Corp sisters rekindled their love of dance, performing as Radio City Rockettes and starting their studio Pilates on Fifth in Manhattan. With appearances on Anderson Live and Fox Business, and a Pilates on Fifth video podcast, Katherine and Kimberly continue to dedicate themselves to helping others achieve their fitness goals.
Are you a Rockettes fan? Buy tickets to the New York Spring Spectacular, on sale now.
Want to Double the Love? Tweet about your passion for RECTIFY with the hashtag #Rectify, and check out Seasons 1 and 2 of RECTIFY, now available on iTunes.