Double The Love: "The Haiku Guys" on "RECTIFY" (Take 2)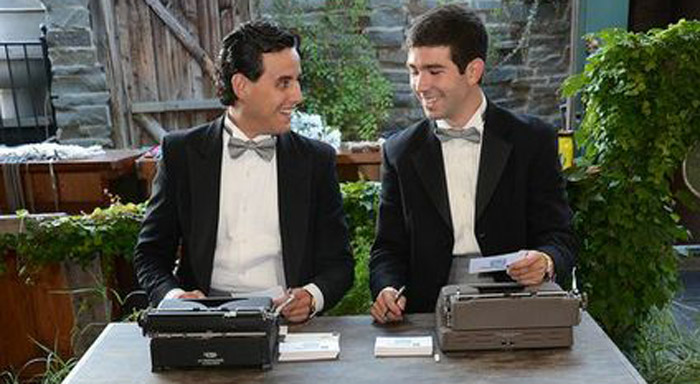 Calling all RECTIFY fans who also happen to be lovers of poetry. SundanceTV hereby presents two more creations from the versifying duo of Erick Szentmiklosy and Daniel Zaltsman (a.k.a. "The Haiku Guys"). Herewith a pair of haiku, one for each season.
RECTIFY Season 1 Premiere
shock to all, some hope
make you stay or let you go
when the hammer strikes
RECTIFY Season 2 Premiere
freedom sold with bars
breaking neck to watch shoulder
honest eyes go blind
Erick Szentmiklosy and Daniel Zaltsman have been scheming/collaborating since 2006 when they met at freshman orientation at Montclair State University. The idea for The Haiku Guys evolved over years of creative projects designed to inspire extraordinarily human experiences in everyday scenarios. Dressing to the nines and typewriting haikus on antique typewriters for anyone who asks, The Haiku Guys are on a mission: To let everyone in the world have a unique haiku written for them. Check out their website today, and reach them on Twitter at @thehaikuguys or #freehaiku for your own short and sweet poem!
You can double the love, too! Tweet out your own RECTIFY message (or haiku) with the hashtag #rectifyrectify.
Check out "The Haiku Guys" first batch of odes to RECTIFY.
Need to catch up on RECTIFY? Find out where to stream, download or purchase Seasons 1-4.