Your Moment of Hilarity: The Funniest Will Ferrell Cameos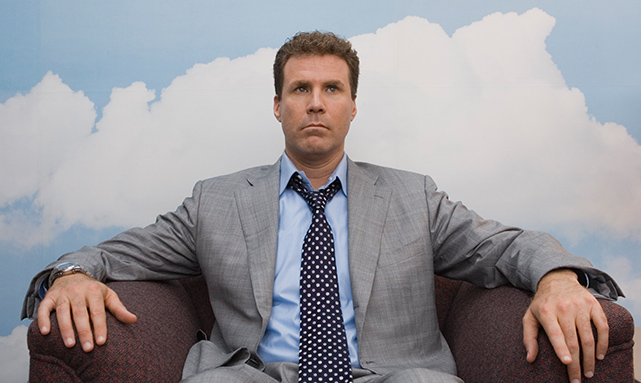 Although Will Ferrell can make us laugh all the way through the credits (hello, Ron Burgundy), some of his best bits come in at only a few seconds long.
1. Chazz Reinhold, Wedding Crashers
When John (Owen Wilson) needs to find a new partner-in-crime, he turns to  Chazz, the biggest tool in the shed. To his credit, John's disillusioned to discover Chazz's version of living the dream—cohabitating with his mom, picking up women at funerals and, naturally, eating meatloaf.
2. Big Earl, Starsky & Hutch
Call us crazy, but we'd sign up to do prison duty just to play mean dragon with the funnyman. Slow turn, arch your back…
3. Shane Hunter, 30 Rock
Liz Lemon might be horrified to learn that NBC's only picked up The Girly Show to appease outraged women's organizations, but Ferrell's Bitch Hunter is one of the most hilarious action-dramas we've never seen.
4. McDermott, The Goods
The greatest car sales DJ anyone ever saw (who dressed as Abe Lincoln to boot), meets an untimely end when he falls to his death amidst a storm of sexual accoutrements. At least he got that full-length back tattoo of the Hawaiian Punch guy.
5. Jesus, Superstar
While technically not a cameo since Ferrell also has a starring role, we'd be remiss not to mention his turn as Mary's vision of her savior. There's nothing like getting a little jiggy with Jesus.
Want even more time with the actor? Check out the on-air schedule for Stranger Than Fiction, part of Way Back Wednesdays on SundanceTV.