5 Ways to See More of Mad Men's Jessica Paré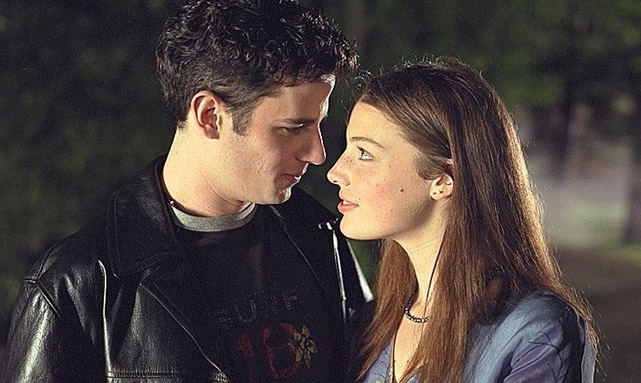 As Megan Draper on AMC's Mad Men, Canadian actress/singer Jessica Paré captivated characters and viewers alike. (Don Draper put a ring on it, then her "Zou Bisou Bisou" cover accrued a million views on YouTube.) But she also boasts some impressive big-screen credits. Take a peek at Pare's movie roster.
1. Tina Menzhal, Stardom
After auditioning for a bit part in this 2000 comedy-satire, Paré was cast as the lead—not bad for her first-ever film role. As Tina, the still-green Paré plays a former ice-hockey player turned supermodel, struggling to navigate her sudden international stardom—and she nails it. In a way, life imitated art, as Paré became the Canadian film industry's new "it-girl" after the film's Cannes release.
2. Victoria "Tori" Moller, Lost and Delirious
In this widely praised coming of age film, Paré gives a knock-out performance as conflicted boarding school girl Tori, a closeted lesbian who finds herself at odds with her family and girlfriend when her secret relationship is revealed. Cast in this poignant and tragic role, Pare rose to the occasion and positioned herself as a talented young actress to watch—and one very capable of breaking audiences hearts.
3. Jennifer, Suck
A year before joining the cast of Mad Men, Paré earned her fangs as band-member Jennifer in vampire-comedy Suck, a role she learned the bass guitar for. After Jennifer and her unsuccessful rock group become blood suckers, they begin to enjoy a newfound success and hordes of loyal groupies. Here Paré proved her ability to get goofy, even earning a Canadian Comedy Award nomination for her quirky and lovable performance.
4. Rebecca, Wicker Park
Paré had her Hollywood debut in this 2004 romance/mystery film, playing Josh Hartnett's fiancée Rebecca in a wintry Chicago. Pare shares the spotlight with the other two women Hartnett's character is torn between (Diane Kruger and Rose Byrne, during their similar ascents to stardom), and while her screen time may be limited, she made her mark in her scenes.
5. Tara, Hot Tub Time Machine
As free-spirited (and topless) '80s party girl Tara, Paré gets a break from wrenching dramatic roles in exchange for a bathtub sex scene that would be painful to watch if the context wasn't so hilarious. This time-travel comedy, with a stellar ensemble cast (John Cusack, Craig Robinson, Lizzy Caplan, and Rob Corddry, to name a few) was a fun choice for Paré, and was successful in exposing her—er, range—and sense of humor.
If you liked Mad Men, you just might like RECTIFY on AMC's sister network SundanceTV. Check out the trailer below
RECTIFY's all-new season airs Thursdays at 10/9c on SundanceTV.
Watch full episodes of RECTIFY online now.