Top 10 Sundance Winners Streaming on Netflix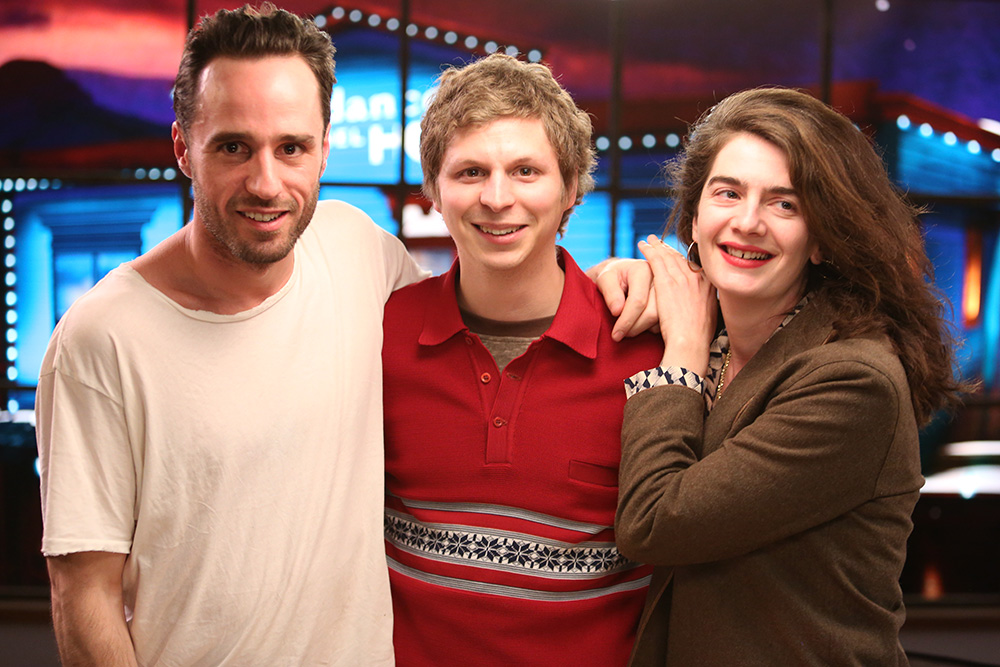 Of course you meant to see them in the local art-house theater when they were released. Maybe you even did—and have been thinking about them ever since. Well, you're in luck! These stellar movies, all winners at Sundance Film Festivals past, are available streaming on Netflix right now. From the comfort of your couch. Enjoy.
Crystal Fairy & the Magical Cactus
Michael Cera and Gaby Hoffman star in this largely improvised comedy about an American kid in Chile who takes off on a road trip in search of the hallucinogenic San Pedro cactus. He and his traveling companions—including the eccentric "Crystal Fairy"—discover their compassion for one another (and themselves) when they finally get their hands on the magical stuff. Sebastian Silva premiered this movie, which won the World Cinema Dramatic Directing Award, and Magic Magic at the Sundance Film Festival in 2013.
Cutie and the Boxer
This charming exploration of art, aging and marriage focuses on 80-year-old painter Ushio Shinohara ("the Boxer") and his illustrator wife, Noriko ("Cutie"). Zachary Heinzerling took home the Directing Award for Documentary at the 2013 Sundance Film Festival.
Man on Wire
Frenchman Philippe Petit's daring (some would say insane) 1974 feat of walking on a wire suspended between the World Trade Center's Twin Towers—some 1,350 feet above the ground, without a net—became an instant legend. Director James Marsh dives into how exactly they pulled off this truly phenomenal artistic event, made all the more poignant after the towers' destruction on September 11, 2001. Man on Wire scored in the documentary category by picking up both the World Cinema Audience Award and World Cinema Jury Prize at the 2008 Sundance Film Festival.
Paris Is Burning
Winner of the 1991 Sundance Film Festival Grand Jury Prize for Documentary, Jennie Livingston's now-classic depiction of ball culture in gay '80s New York is gorgeous, moving, inspiring. If you don't know much about voguing beyond Madonna's classic song (which admittedly is a good start), put this movie on your must-see list.
Robot & Frank
A sci-fi parable about an aging man (Frank Langella) whose son brings him a robot as a companion and helper, Robot & Frank is a quirky delight. Despite his initial hesitation, Frank comes to rely on and even love his mechanical friend—but the relationship gets complicated when Frank trains his robot to commit robbery. Also starring Susan Sarandon, James Marsden, Liv Tyler and the voice of Peter Sarsgaard. Robot & Frank won Sundance's Alfred P. Sloan Feature Film Prize in 2012.
Safety Not Guaranteed
This wonderfully strange comedy pairs up Mark Duplass (Jeff, Who Lives at Home) as Kenneth and Aubrey Plaza (Scott Pilgrim vs. the World) as Darius; as part of a magazine stunt, she responds to his classified ad seeking a companion to go back in time… "safety not guaranteed." What she discovers is far more complex and endearing than she (or the audience) expects. The smart, funny script was the winner of the Waldo Salt Screenwriting Award at the 2012 Sundance Film Festival.
Sleepwalk with Me
Originally a story on NPR's This American Life, comedian Mike Birbiglia's hilarious(ly tragic) account of chronic sleepwalking, relationship issues, marriage angst and the life of a stand-up is just unlike anything else. In 2012, it won the Best of Next! Audience Award at the Sundance Film Festival.
The Invisible War
Director Kirby Dick (This Film Is Not Yet Rated) brings to light the disturbing frequency—and equally disturbing lack of consequences–of rape and sexual assault within the ranks of the armed forces. Approximately 30 percent of servicewomen and at least 1 percent of servicemen are assaulted during their enlistment. This powerful work won an Audience Award for Documentary at the 2012 Sundance Film Festival and was nominated for an Oscar.
The Queen of Versailles
Truly a mind-blowing documentary, this account of staggering conspicuous consumption, with all its trappings (including the most expensive house in the country and a lavishly adorned "queen" to rule over it)—and the fallout of the economic collapse—won the Directing Award at the 2012 Sundance Film Festival.
The Square
A fascinating look at the 2011 uprising by young Egyptians demanding change from their government—and their country's mores–won the Audience Award for World Cinema Documentary at the 2013 Sundance Film Festival. Focusing on activists' experience in Cairo's Tahrir Square, Jehane Noujaim's movie was also nominated for an Academy Award.