The United States of Cinema: 10 American Indie Classics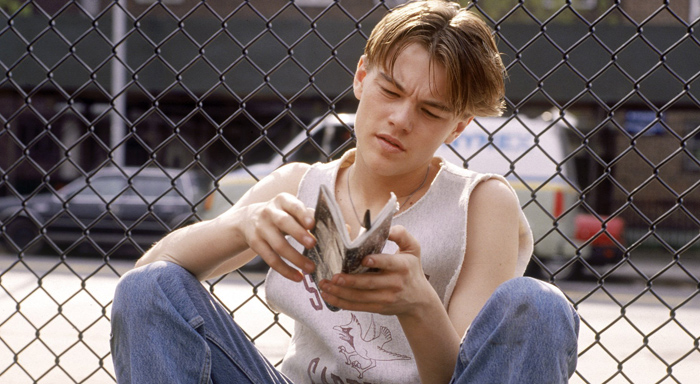 Hollywood blockbusters aren't the only reason the whole world watches American movies. Declaring independence from major studios, some of the most creative filmmakers bring their visions to life in the land of the free. Get patriotic with these ten stateside classics.
1. The Basketball Diaries
A promising high school athlete's life spirals out of control as his drug problem drives him deep into New York's criminal underbelly. Running out of options, Jim (Leonardo DiCaprio) resorts to increasingly desperate measures for his next fix. Based on the memoirs of poet Jim Carroll, the harrowing drama served as a breakout role for young Leo.
2. Do the Right Thing
With wit and style to spare, 31-year-old writer, director and star Spike Lee chronicles racial tension boiling over into violence during a Bed-Stuy heatwave. Despite telling a different kind of story than American audiences were used to, the darkly comic masterpiece won big at the box office and earned nominations for two Oscars and a Palme D'Or in 1989.
3. Drugstore Cowboy
Though at first glance it may seem a strange fit for the moody filmmaker, this crime saga put director Gus Van Sant on the map. Bob (Matt Dillon) and his small gang of junkies roam the Pacific Northwest, sticking up hospitals and pharmacies to score narcotics. In a moment of clarity, Bob decides to leave behind his life of crime, but old ties make quitting even harder than he thought.
4. Hard Eight
Shot by Paul Thomas Anderson at the tender age of 25, this noir-ish debut served as an early highlight for all three of its stars. An older gambler (Philip Baker Hall) teaches a young, down-on-his-luck John C. Reilly to run small-time scams in Vegas. All goes well until Gwyneth Paltrow's unhappy cocktail waitress and unscrupulous security guard Jimmy (Samuel L. Jackson) get in the way.
5. The Hurt Locker
As Sgt. William James (Jeremy Renner) takes command of a three-man bomb disposal squad battling Iraqi insurgents, each soldier comes face to face with the horrors of combat. Directed by Kathryn Bigelow from a script by Mark Boal, a former freelance journalist embedded in the Iraq War, the film garnered six Oscar wins, making Bigelow the first woman to take home the award for Best Director.
6. I Want Someone to Eat Cheese With
The brainchild of comic Jeff Garlin, this unusually named romantic comedy tells the downbeat story of struggling actor James (Garlin) and his quest for personal and professional success in Chicago. James pursues his dream role and "big-time hottie" Beth (Sarah Silverman) with mixed results, but the low-key journey is its own reward.
7. Little Children
This story of suburban betrayal, bullying and romance throws a cast of damaged characters into the quintessential American small town and shakes them up to see what happens. Young parents Sarah (Kate Winslet) and Brad (Patrick Wilson) start an affair behind their spouses' backs, while Brad's ex-cop best buddy wages a personal war against a sex offender living in the neighborhood.
8. Margin Call
Investment bank executive Sam Rogers (Kevin Spacey) and a group of associates scramble to sell off boatloads of bad stock before the ship goes down. The devastatingly insightful drama, which has drawn comparison to the plays of David Mamet, shines a light on the double dealing behind the defining economic event of the current era, America's Great Recession.
9. Uncle Kent
Los Angeles cartoonist Kent (Kent Osborne) meets journalist Kate (Jennifer Predinger) on Chatroulette and quickly falls for her. When Kent finds out Kate is already attached, both are forced to navigate the awkwardness. This largely improvised comedy cleverly examines the effects of social media on communication and relationships.
10. The Wrestler
Washed-up professional wrestler Randy "The Ram" Robinson (Mickey Rourke) battles costumed opponents, the aging process and a lifetime of personal failures as a heart attack forces him to contemplate his mortality … and find a less dangerous way to pay the bills. Darren Aronofsky's singular sports drama was nominated for two Oscars and took home top honors at the Venice International Film Festival.