Be Proud! Best Gay-Themed Films to Come Out of Sundance Film Festival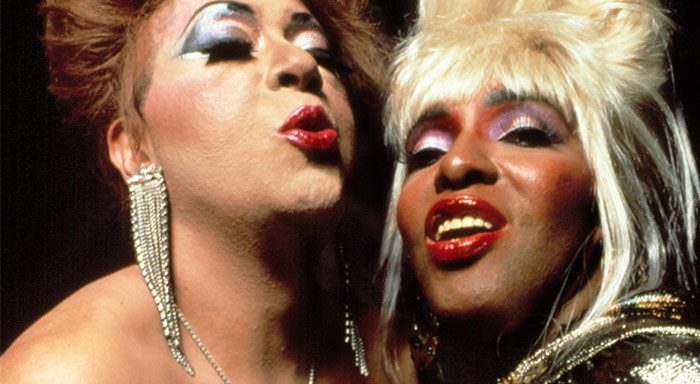 Conceived in the heyday of queer theory and AIDS activism, the New Queer Cinema of the early '90s was a galvanizing but short-lived movement. Still, its edge rubbed off on Sundance, which has since laid out a welcome mat for provocation and transgression. Gay-themed movies have always been well-represented at the festival: Rob Epstein's The Times of Harvey Milk took home the documentary prize at the inaugural 1985 edition—and it went on to win an Oscar. Here's our list of our favorite films from the Sundance Film Festival.
1. Poison (1991)
Lighting the fuse for the following year's queer-cinema explosion, Todd Haynes's brilliant debut feature entwines "three tales of transgression and punishment:" a mock news segment about a boy who kills his father and flies away, a horror B-movie with a scientist hero who turns into an outcast and an erotic prison reverie heavily indebted to Jean Genet. A pointed AIDS allegory sprung on a world "dying of panicky fright" (as the opening titles put it), this meditation on deviance and stigma hasn't dated in the slightest.
2. Edward II (1991, shown in 1992)
One of the great cine-iconoclasts of all time, Derek Jarman, who died in 1994, paid a visit to Park City the year the New Queer Cinema was christened, and brought with him one of his best movies, a Christopher Marlowe adaptation bristling with the clear-eyed fury that characterized much of his late work.
3. Swoon (1992)
Tom Kalin's coolly cerebral, boldly stylized take on the '20s child-murdering gay lovers Leopold and Loeb is as original as true-crime case studies get. Shot in beautiful black-and-white, the film won Ellen Kuras the first of her three Sundance cinematography prizes and, coming just a year after Poison, confirmed Christine Vachon as a producing force for the ages.
4. Mysterious Skin (2004, shown in 2005)
With his outlaw road movie The Living End, Gregg Araki became the bad boy of the New Queer Cinema. This coming-of-age heartbreaker was an artistic maturation no one saw coming. With new-found sincerity and the fearless directness that had long been his hallmark, Araki tells a story of child abuse that avoids easy moralizing and sensationalism.
5. Paris Is Burning (1990, shown in 1991)
Jennie Livingston's documentary about the Harlem drag-costume balls is a vivid chronicle of a consistently surprising subculture, where black and Latino gay men reinvent themselves in the images of mainstream pop culture. It won the documentary competition the same year that Poison topped the dramatic category.
6. The Hours and Times (1991, shown in 1992)
Beatles manager Brian Epstein took John Lennon to Barcelona for a long weekend in the spring of 1963. With consummate delicacy and grace, Christopher Munch's speculative chamber piece suggests what might have happened.
7. The Times of Harvey Milk (1985)
A quarter century before Gus Van Sant and Sean Penn brought him to life, Rob Epstein's documentary made clear the symbolic importance and practical lessons of the slain San Francisco activist.
8. A Thousand Clouds of Peace… (2003)
Mood is everything in this trance-like portrait of a forlorn teenager adrift in Mexico City. Director Julian Hernandez borrows his title from a Pasolini poem and his gleaming aesthetic from Jean Cocteau.
9. The Sticky Fingers of Time (1997)
In Hilary Brougher's inventive debut, a '50s novelist is transported to late-'90s New York, where she meets a woman with a copy of the book she was working on. What follows is satisfying sci-fi pulp and a slow-burning love story across the space-time continuum.
10. The Blossoming of Maximo Oliveros (2005, shown in 2006)
Effeminate and precocious, the titular 12-year-old Filipino boy can't help standing out in his gritty Manila slum. But the tough guys around him are surprisingly unflappable, as is director Aureaus Solito, who handles his pubescent protagonist's sexual awakening with composure and sensitivity.