Movies You Can't Shake: Seven War Films Set in Africa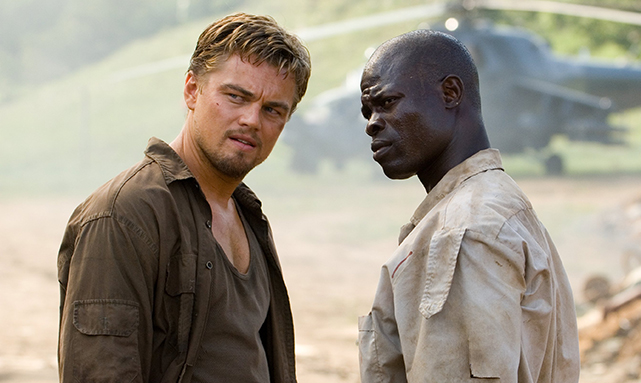 More often than not, the most memorable movies we see are rooted in heavy, hard-to-watch subject matter. This can certainly be said of the gritty films on this list—all wartime pics set in Africa, all dealing with the real-life conflicts that have ravaged the beautiful continent over the last century.

1. Cry Freedom (1987)
Hollywood heavyweights Denzel Washington and Kevin Kline share memorable chemistry as '70s black activist Steve Biko and liberal editor-in-chief Donald Woods–two very different men whose bond ignites Woods' legendary quest to expose the violence and corruption plaguing South Africa.
2. Hotel Rwanda (2004)
Oscar-nominated Don Cheadle plays Hutu hotel manager Paul Rusesabagina, who is married to a Tutsi wife. His family faces grave danger as tensions between the groups ignite, and it's only through a series of risky bribes that he's able to protect them and thousands of other Tutsi refugees in his hotel. Based on true events from the Rwandan genocide.
3. Beyond the Gates (2005)
Also during the 1994 Rwandan genocide, a Catholic priest (John Hurt) and an English teacher (Hugh Dancy) get stuck in the thick of the bloody conflict while lodging over 2,000 Tutsi refugees under shaky UN protection. After the Hutu president's plane is shot down, chaos ensues.

4. Sometimes in April (2005)
Yet another pic set against the Rwandan genocide, Sometimes in April focuses on the Butera brothers (Idris Elba and Oris Erhuero), divided by politics and bearing witness to the murder of hundreds of thousands. This film follows the entire track of genocide–from the circumstances preceding the conflict to the tragic aftermath.
5. The Last King of Scotland (2006)
This Oscar-winning British drama examines the relationship between young Scottish doctor Nicholas Garrigan (James McAvoy) and Ugandan dictator Idi Amin (Forest Whitaker)–a charismatic figure who, as Nicholas realizes too late, is as murderously sociopathic as they come. Whitaker's performance alone will haunt viewers, regardless of their prior knowledge of the Ugandan conflict.
6. Blood Diamond (2006)
This political thriller stars Leonardo Dicaprio as Danny, a less-than-virtuous gun-runner/diamond smuggler, whose life gets dangerous when he meets fisherman Vandy (Djimon Hounsou) in a Sierra Leone prison. Vandy knows the whereabouts of a priceless pink diamond which they set to retrieve during the Sierra Leone Civil War.
7. The Bang Bang Club (2010)
Set in the early '90s as Nelson Mandela is released from prison, The Bang Bang Club follows four South African combat photographers — one played by Ryan Phillipe! — and the risks they take documenting the final days of apartheid.

Watch Leonardo Dicaprio in the stirring Sierra Leone war firm Blood Diamond, part of Thrillier Fridays on SundanceTV.