Coming Soon: 8 Must-See Summer Movies from Sundance Film Festival 2014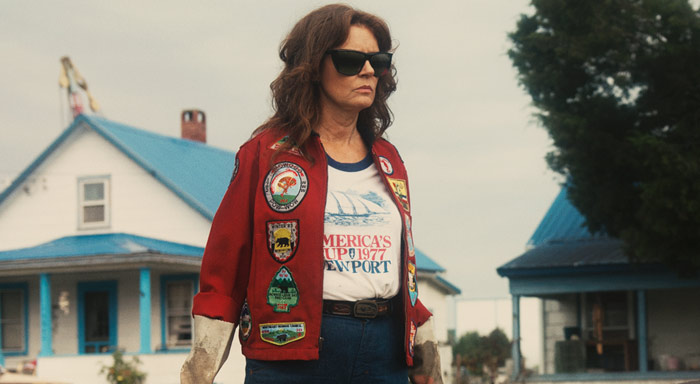 It was a long (long, long) winter. Thankfully, that's behind us now. Summer's now just around the corner and with it, the most buzzed about movies from the 2014 Sundance Film Festival are now hitting the theaters. Here are our top eight picks to catch on the big screen.
Ping Pong Summer (June 6)
A favorite at the festival, this coming-of-age story set in stylish (or stylistically challenged, depending on your POV) 1985 Ocean City, Maryland, is an ode to youth, hip-hop and, of course, table tennis. An amazing cast including Lea Thompson, Amy Sedaris, Judah Friedlander and real-life Ping-Pong aficionado Susan Sarandon makes this a must-see.
Obvious Child (June 6)
Jenny Slate has flown somewhat under the radar (despite stints on House of Lies and Parks and Recreation), but expect that all to change. She's riveting and hilarious in Gillian Robespierre's movie–which screened at the 2014 Sundance Film Festival–about a Brooklyn comic whose life unravels as she finds herself fired, dumped and knocked up. In that order.
Hellion (June 13)
Breaking Bad's Aaron Paul co-produces and stars as Hollis, a father who's falling apart after the death of his wife while his teenage son, Jacob (wonderful newcomer Josh Wiggins), is getting into increasing amounts of trouble. Hollis and Jacob band together after Child Protective Services places the younger son, Wes (Deke Garner), in the care of his aunt Pam (Juliette Lewis). Kat Chandler's movie was picked up by Sundance Selects.
Boyhood (July 11)
Director Richard Linklater's 2014 Sundance Film Festival favorite is one not to miss: Crafted a few scenes at a time over a dozen years, it follows an actual kid (Ellar Coltrane) as he grows from a boy to a young man. His real life is supplemented by a scripted story starring Patricia Arquette, Ethan Hawke and Linklater's daughter Lorelei.
Land Ho! (July 11)
Another 2014 Sundance Film Festival favorite, this buddy comedy follows two 60-something ex-brothers-in-laws as they road trip across Iceland, getting high and hitting up nightclubs along the way. The rapport between Paul Eenhoorn and Earl Lynn Nelson lends much of the charm to the tale of life's ups and downs.
I Origins (July 18)
From filmmaker Mike Cahill, this sci-fi stars Michael Pitt (Boardwalk Empire, Last Days), Brit Marling (Another Earth) and the luminous Barcelona native Astrid Bergès-Frisbey (Pirates of the Caribbean: On Stranger Tides), all grappling with the big ideas of spirituality and science. The (very) intellectual thriller was well received at the festival.
Wish I Was Here (July 18)
When Garden State auteur Zach Braff sought funding for his follow-up, he took to Kickstarter so he could maintain creative control. Looks like his wager paid off, as Focus Features picked up his comedy about a struggling actor at a crossroads, starring Kate Hudson, Mandy Patinkin, Josh Gad and Braff himself. The film debuted at the 2014 Sundance Film Festival.
Dinosaur 13 (August 15)
This fascinating documentary, which generated buzz at the festival, chronicles the 1990 discovery of "Sue," the largest complete T. Rex fossil ever found, and the subsequent vicious battle among the feds, scientists and Native American tribal land advocates over ownership and the public good.
Bonus Movie Releases from Sundance Selects:
Venus in Fur (June 20)
Roman Polanski sets his version (from Sundance Selects) of this Tony-winning Broadway play by David Ives in Paris instead of New York, but the basics remain the same: Frustrated director seeks suitable actress for sexually dominant role. In comes scattered-seeming Vanda (Emmanuelle Seigner, who is married to Polanski); Thomas (Mathieu Amalric, reuniting with his The Diving Bell and the Butterfly costar) dismisses her as unsuitable. But, in deeply erotic fashion, she slowly turns the tables on him—and proves just how right she is for the role.
Last Weekend (August 29)
In this Sundance Selects movie Patricia Clarkson stars as Celia, a matriarch who brings her family—husband Malcolm (Chris Mulkey) and their two grown sons (Zachary Booth and Joseph Cross)—to a Northern California lake house for what might be their final vacation there, as she considers selling the place and letting go of part of her own past identity.
Think you know the career of Sundance founder Robert Redford? Then take this 10 question quiz.