4 Life Lessons from the "Black Swan"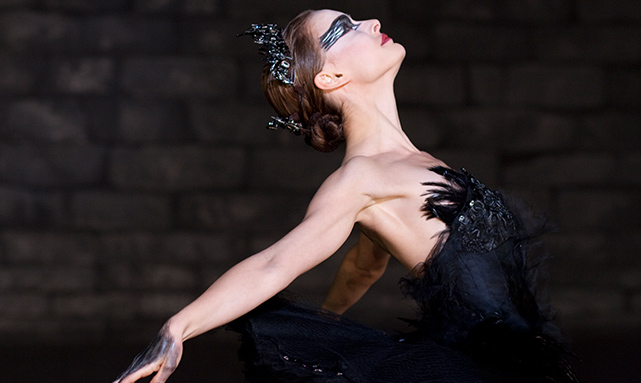 A dark and disturbing mindfuck of a movie (think Roman Polanski's Repulsion set in the world of Dario Argento's Suspiria), Black Swan brilliantly challenges our long-held beliefs and ideals—and teaches us a few lessons along the way. Here are the top reasons why the psychological thriller gets more unsettling with every viewing.
Lesson 1: Perfectionists Never Really Win
Given Nina's (Natalie Portman) lifelong pursuit of balletic perfection, it's heartbreaking that her crowning achievement leaves her with nothing left to live for. Although Nina believes she has critically wounded Lily (Mila Kunis), her main rival for the coveted role of the Black Swan, we eventually learn that the she's only injured herself.
Lesson 2: Nothing is Black or White
Nina is told she doesn't have it in her to be both the Black and the White Swan, but then the movie goes to fantastic and frightening lengths to show that her rival Lily is actually Nina's own alter ego. To conquer her inner demons, Nina eventually commits psychological (and possibly literal) suicide.
Lesson 3: Sometimes When Dreams Come True, They Are a Nightmare
Our beleaguered protagonist suffers a mortal blow as the result of a self-inflicted stab wound, but the serene look on her face as she takes her last breaths makes it clear that she is content to expire secure in the knowledge that her one and only performance as the dual lead of Swan Lake has been nothing short of, as she puts it, "perfect." A perfection that is deeply disturbing.
Lesson 4: It's Better to Be a Runner-Up
Fortunately, most of us are not nearly as driven as Nina, neither towards success nor madness. If the quest for perfection in one's chosen field means either killing or dying to achieve it, settling for second place—or, as in the case of Mila's relatively well-adjusted Lily, the role of understudy—can look a hell of a lot more appealing.
Find out when Black Swan is airing on SundanceTV.
For more movies to add to your watch list, see our 1001 Movies You Must-See Before You Die lineup, or check out the book.